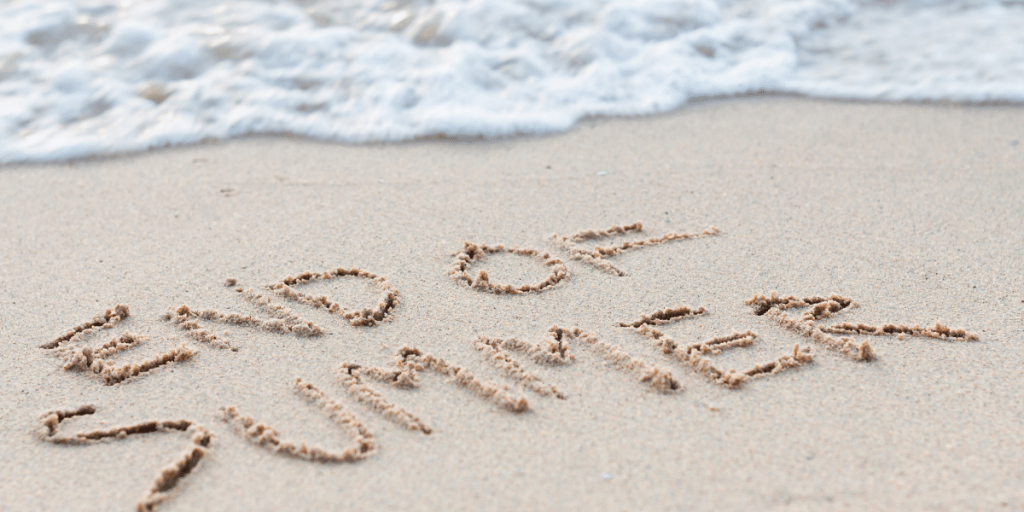 Summer is ending and school is beginning. Some kids have already started school. There is still time to celebrate the end of summer. Some people use Labor Day weekend as their end, but you do it when it feels right. I like to do it before school is back in session, that is before Labor Day here. There are all sorts of things to do to prepare for the weather changes. Here are some of my favorite ways to celebrate.
Movie Night
If you have a backyard that you can set up a movie screen, that is best. Projecting a movie while laying on blankets is a fun twist. Add your favorite snacks and it's like a drive-in. If you remember drive-ins, tell the kids about them. The movies should all be summer theme. National Lampoons Vacation, Weekend at Bernie's, and Jaws are good picks. Any movie with a baseball theme will work. If you have a favorite movie from when you were a child, include that as well.
Water Fight To End All Water Fights
Water fights are a fun summer thing to do. At the end of the summer, it should go out with a bang. If you are friendly with neighbors, invite them over as well. Pull out the balloons and water guns and let loose. You do want it confined to a backyard or a park. Children running into the street to avoid a soaking can get scary quick. This is a great activity for everyone of any age.
Revisit Your Childhood Memories
Go back to those things you used to do as a kid. Catching fireflies was one of my favorite things to do. I did alter one thing though. I teach my kids to let them go before bed. That's not how I grew up doing it and it resulted in a lot of fireflies dying. If you have an outdoor fire pit or charcoal grill, fire it up. Sit and roast marshmallows. Telling scary stories is fun and creates great family memories. If you want to keep the mosquitos away, some herbs will help. Lavender, mint, lemon balm, or sage tossed in the fire will repel them.
Enjoy Some Outdoor Games
Summer means sun and fun, outdoor games welcome both. Croquet and horseshoes are a good start and teach plenty of skill. Badminton is another fun one. If you find the glow-in-the-dark birdies, you can extend your game well into the evening. Visit games from your childhood. Tag, Red Rover, and Hide & Seek are still fun to do when everyone plays. It isn't for young ones; older kids will have fun with it too. Especially if they didn't play these when they were young.
One Last Campout
Pitch a tent in the yard and let the kids have one more night of camping. This is the night they can stay up as late as they want. Snacks and telling stories are also important.
Read More:
How Much Does Summer Camp Cost
Best Baby Skin Care Products For Summer
7 Swimming Pool Maintenance Tips