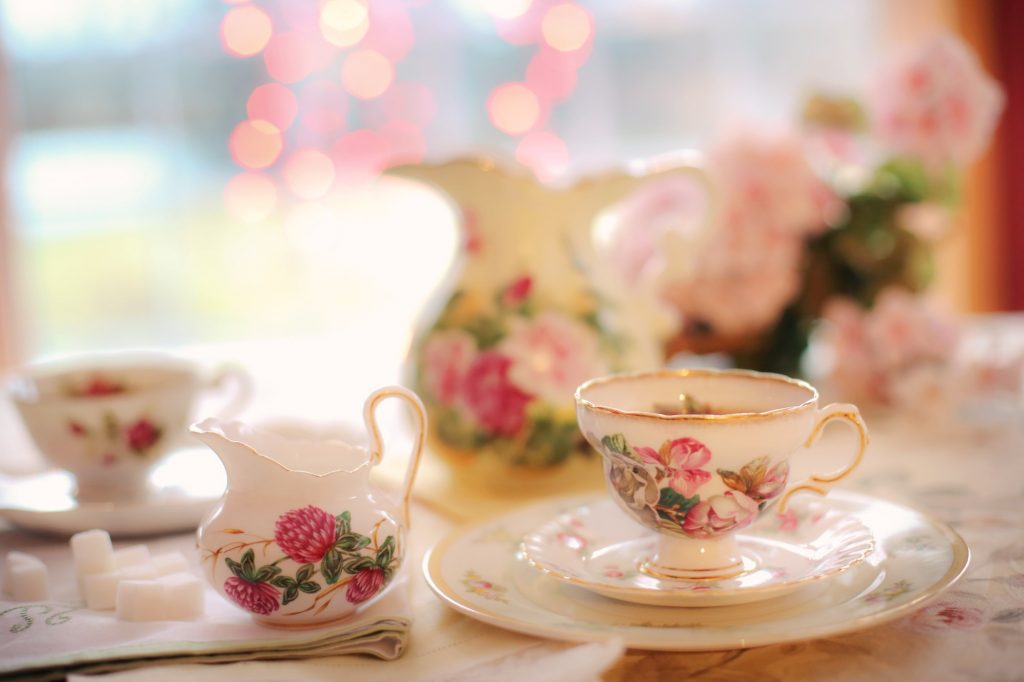 Did you know the global tea market could reach 49,456.52 million by 2024? People all over the world love to celebrate with a hot cup of tea.
Are you looking to host a tea party birthday for your daughter but not sure where to begin? Not to worry! In this guide, we'll go over some tea party ideas for kids.
Want to learn more? Keep reading to find out.
Tea Party Birthday: A Guide
A tea party is a wonderful option for your daughter's upcoming birthday. Your guests can play games, eat snacks, and drink from teacups. Check out these tips for more ideas.
Decide on a Date
Consider the theme of your tea party. You could have a princess tea party and feature fairies and princesses.
Once you know your theme, select a date, and order invitations that match your theme. Most tea parties tend to start at around 3 pm. If you want a luncheon tea party, have it start at 11 am.
Pick Icebreaker Activities
When the guests arrive, you want to warm them up a bit with fun activities. Prepare these ahead of time.
For example, kids love to make their own jewelry. Pick up some bracelet or necklace activity sets. The guests can wear their pieces or take them home.
Set up a table with tea party coloring pages along with crayons and markers. For those who arrive early, they can have fun coloring the pages until everyone shows up.
Let the guests make their own fancy fans. You'll need stickers, tape, glitter, markers, and colored paper.
The kids can draw pictures on both sides of the paper. Have them fold the paper like an accordion and fasten an end with tape to create the handle.
For a unique and fun activity, bake a rectangle cake, and cut it into squares. Allow each guest to decorate their square with colorful icing and edible decorations. Place all the squares back together to make a cake quilt.
Decide on Your Menu and Tea
Tea party menus consist of scones with jam, dainty sandwiches, and a selection of pastries. For children, you might want to select something simpler.
You could make peanut butter and jelly sandwiches or cream cheese with strawberries. For fun, cut your sandwiches with cookie cutters.
Make a bowl of fresh fruit salad. Make your daughter's favorite cookies or pick up mini cupcakes from the local bakery.
If your guests are too young for tea, why not serve them apple juice, milk, or lemonade? They will have fun drinking from the teacups. If they are a little older, check out the World Tea Directory to find the perfect blend of tea.
Decorate the Tea Table
Cover your table with a bright tablecloth and add flowers as centerpieces. Pick up some colorful paper napkins. Now to the most important part: teacups.
If you don't have a selection at home, not to worry. You can find floral or decorative tea cups at your local thrift store.
For every guest, set aside a bread plate, teacup, and saucer. Leave room on the table for the teapot.
Consider placing one in the center. If you have a lot of guests, set a couple of them on the table. Add lace doilies or mini framed place cards.
Decorating the Room
To create a classy atmosphere, pick up some extra items from your local craft store or party shop. Twist together colorful streamers and drape them from the ceiling or outline windows.
Pick up some pastel colored balloons. Fill them with helium and create bunches of bouquets to display around the room.
For fun, you could fill an extra teapot with flowers and use it as a focal point. Chalkboard signs are fun and an excellent way to announce your daughter's birthday.
Plan Games
There are lots of fun party games to play at a tea party. If you choose a princess-themed tea party, your guests can create their own tiaras. Have a table set up with rhinestones, stickers, glitter, glue, and ribbons.
If you want to choose a fairy themed tea party, your guests can create their own fairy wand with a wooden dowel.
You could have a dress-up station with a mirror and a trunk of clothes. Make sure you have a box of fun hats and costume jewelry for your guests to try.
Consider making paper teacups for a treasure hunt. This game of treasure hunt will get the party guests up and moving around. Hide the paper tea cups all around the house or the yard if the weather is fine.
Another fun game is the tea bag toss. If you have some cheaper tea on hand and old teapots, you're set. Give a point value for the teapots, based on the size of the opening.
If it has a smaller opening, make the point value higher. Place a line for the kids to stand behind. Have the guests toss the tea bags, aiming for the pots. For this game, pick up some old china teapots at your local thrift store.
Party Favors
At any party, you'll want to hand out favors. For your daughter's tea party, think about the theme of the party and go from there. Let your guests take home their homemade wand or princess tiara.
If you have lots of teacups, let your guests take their cups as a reminder of the fun celebration.
Want to Learn More?
We hope you found this article on hosting a tea party birthday helpful. Take time to choose your theme and have fun.
For more information, bookmark our site for easy access to all our resources.