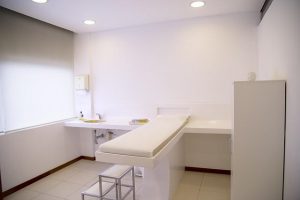 Orthodontic treatment (aka ''braces'') are expensive. The materials aren't cheap and it's a long process- usually 12-24 months' worth of adjustments, fittings, elastics, retainers, it's a lot of work. I see it every day from pre-treatment to end of treatment. It's a big topic in dentistry for both kids and adults. Though there is a large population of adults who wear braces, most clients I see are children (or young teens) who are going through treatment, basically because their parents signed them up for it.
The dentist I work for will not place braces on a patient until they (the patient and parents) have full understanding (regardless of age) of the importance of retaining after the treatment is done. 9.5 times out of 10 a person MUST wear their retainers, at least weekly for the rest of their lives, if they want to keep teeth perfectly straight. Yes there are some miracle cases that stay even though the retainer has never been in the mouth, but there's a slim to none chance teeth will stay straight without some retention. Teeth want to go back to their original position no matter how ''right'' the corrected position is.
Given that most of the ortho people we see are young kids, who despite us reminding them constantly, rarely wear their retainers properly and end up with relapse. Sometimes it's mild and doesn't bother them but we see a few cases of almost 100% relapse too where the braces are removed and they simply never bother retaining the teeth.
I had one of these cases in last week. He was a 22 year old male who went through full ortho treatment six years ago. Admittedly he never bothered with the retainers and his teeth have almost totally relapsed. He was complaining because his mom made him pay her back.
His mom paid cash for his braces. Their insurance didn't cover it so for two years his mom and step dad made monthly payments on his account for his $5,000+case.  He explained that she was mad at him for allowing his teeth to relapse and because he didn't hold up his end of the bargain by wearing his retainers and she wanted a refund now that he was working full-time.
It got me thinking, though I work in the industry so I feel like our situation may be a little different, the fact remains that if (and likely, when) our daughter gets braces, she will be 100% informed the entire process. Unless medically necessary (there are some instances and there almost a 0% chance she will fall into one) I will not put braces on her until she agrees to follow all directions, including wearing retainers. Though I will gently remind her to wear them occasionally (how could I not being a mom and dental hygienist?) I will not hound her. It's her responsibility and if I don't think she could handle it, I won't do it.
If she agrees and commits 100%, but ultimately fails due to neglect, I'd be super disappointed and may come up with an ultimatum. Though certainly not for everyone, I don't necessarily think this mom in question was wrong for asking for her son to pay her back as he had made promises to her- as a young adult.
Would you ever ask your kids to pay back for such an expense?
Catherine is a first time momma to a rambunctious toddler. When she isn't soaking up all that motherhood has to offer, you can find her blogging over at Plunged in Debt where she chronicles her and her husbands journey out of debt. You can also follow her on Twitter.