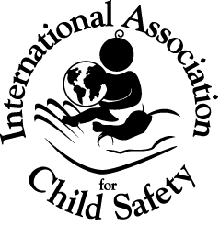 In the wake of a new study that shows a clear link between babyproofing one's home and a reduction in injuries to children, the International Association for Child Safety is reminding parents that a professional babyproofer can help them choose and install the appropriate products.
The study by researchers at Cincinnati Children's Hospital Medical Center looked at two groups of families with newborns. One set had properly installed and maintained child safety devices in their homes. After two years of follow-up, babies and toddlers living in these homes had 70 percent fewer injuries requiring medical attention than did those in a control group with no child safety devices installed in the home.
Study shows Childproofing reduces child injuries by 70%
"The home environment is the most common location of injury for younger children," said the study's lead investigator, Dr. Kieran J. Phelan, in a medical center news release. "However, parents may not have the time, training or resources to obtain and install the best safety products."
The International Association for Child Safety (IAFCS), a worldwide network of child safety professionals and babyproofers, has helped parents and caregivers do just that for more than 15 years. IAFCS has the first and only certification program for Certified Professional Childproofers®.
"This study just confirms what our members have known for some time – proper installation of appropriate safety devices can prevent injuries," said Colleen Driscoll, Executive Director of the IAFCS. "Our members are trained and experienced in identifying hazards and installing top quality safety devices for even the most difficult-to-solve home hazards."
Many parents need help choosing and installing child safety products, notes Driscoll. "IAFCS members are expert childproofers and are able to help make your home a safe place for your little one."
Regardless of whether parents decide to use a professional childproofer, parents can reduce the risk of injuries in their home by following these safety tips provided by IAFCS. For more tips or to find a child safety professional in your area, visit iafcs.org.
Did you child proof your home when your kids were born?