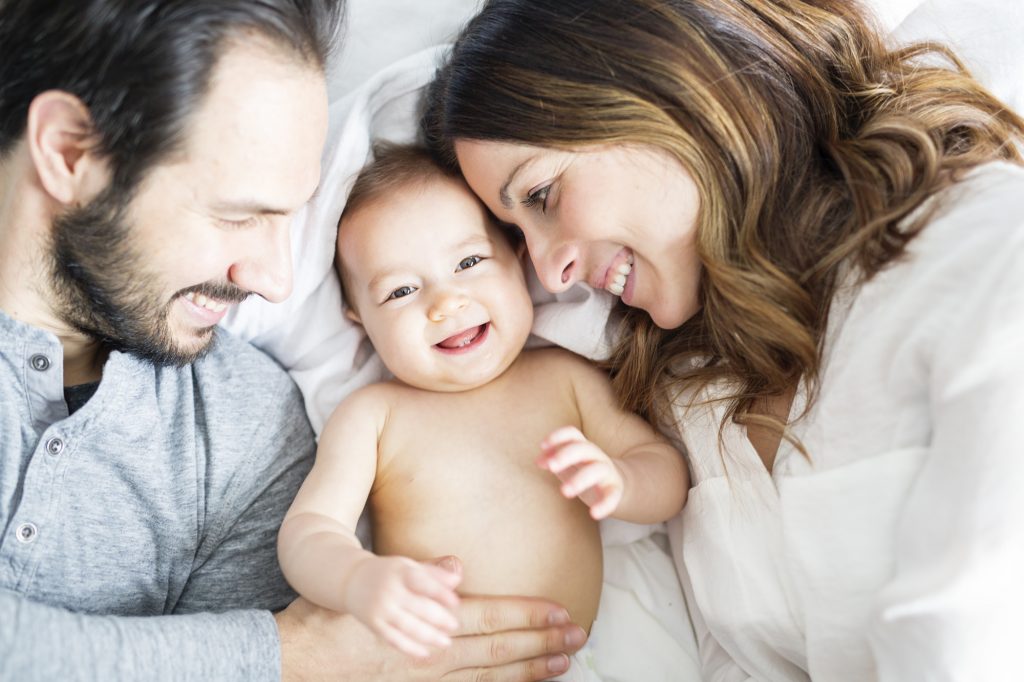 Being a first-time parent is a beautiful thing but it can also be quite daunting. And as soon as people know you are expecting, advice pours in like an avalanche of information.
In fact, I think that if every mom earned a diaper for every tidbit of information or recommendation they received during pregnancy, they'd have enough diapers to last 2 years.
The intentions of those giving advice are good, but it can be overwhelming. So how are first-time parents supposed to know what is essential for their own baby and their individual household?
Read on to learn 5 of the most important parenting tips for first-time parents.
1. Sleep When Your Baby Sleeps
Your baby is tiny and fragile and you want to make sure she's safe even when she's asleep. She is OK. Get some sleep.
She's also the most beautiful creature you've ever seen, so you want to take that beauty in, even when she's sleeping. Don't. Get some sleep.
You think that while she sleeps you should be doing laundry or cleaning. Don't. Get some sleep. Sleep deprivation can creep up on you quickly, and before you know it you're emotionally and physically drained.
The very best thing you can do for you and your family as a first-time parent is getting as much sleep as you can.
2. Stock Your Pantry
First-time parents tend to worry about how to be a good parent, especially when it comes to a new baby.
One thing that is essential to keep an eye on when caring for a newborn is their temperature during a fever. Make sure you have an excellent thermometer so you aren't waking up at 2 am wondering if you should be calling your doctor.
Stock up on Pedialyte, Infant's Motrin, Infant's Tylenol, nail clippers, Q-tips, a syringe aspirator, vaseline, coconut oil, and diaper rash cream. The last thing you want to do when you have a new baby is google a 24-hour pharmacy at 2 am.
Check out 5 quality baby items here that are worth the investment.
3. Figure out Your Car Seat
Babies can come early, sometimes even 6 weeks early. If there's anything you should have ready beforehand, it's the car seat.
Buy a car seat and install it properly. The hospital won't let you leave without one, and they won't let you leave if it isn't properly installed. If you have any doubts about whether you've installed it correctly, find a tech or a police station near you who will check it out for free.
If you're feeling overwhelmed at the thought of buying a carseat, check out our recommendations and how to find the right one for your child.
4. Get Your Diapers Delivered
Nothing is worse than changing a giant poop and realizing you've just thrown out the last diaper.
Get them delivered. It's cheaper, it's easier, and it's one less thing you have to worry about.
Loco Direct has wholesale prices, speedy delivery, and plenty of samples.
5. Don't Stress
Enjoy your time at home with your little one. Enjoy your partner. And relax.
Every worry or question that you have is a worry or question that a thousand other parents have had. Own your questions and ask them. Call your doctor rather than spending all day wondering.
Text a friend or a relative for parenting advice. You won't bother them. They'll be thrilled to help.
Let your partner take over and learn too. Even if you're the type to want to control and do everything yourself, your life and your baby's life will be better if someone else learns how to do those things too.
Sticking to a Few Simple Parenting Tips Will Make Life Easier
While it may be tempting to be the world's best first-time parent, don't try to do it all.
Stick to a short list of parenting tips and make those count. Everything else will fall into place as you learn something new each day.
And if you'd like to learn more, click here for all things baby.
Enjoy your time with your little one and your partner and have fun!