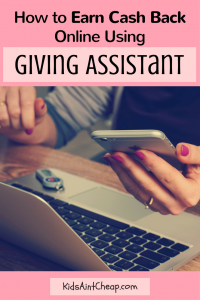 I think we can all agree that shopping online is the bees' knees, right? Not only are online prices super competitive, the "work" of shopping can often be done faster from home. And bonus; the items you buy are delivered right to your front door. As an added benefit, companies like Giving Assistant are actually paying customers to shop online.
That's right. They give you cash back on the things you buy.
How Giving Assistant Works
The first step is to create a free account with Giving Assistant.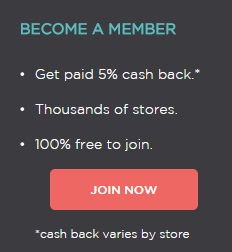 After you log in to your account, you can start shopping either by store or by category. Each store offers a certain percentage of cash back on purchases. Five percent is the average discount percentage. However, many stores offer discounts of up to 7% and even more, depending on the day.
When you make a purchase, the store pays that cash back to Giving Assistant. If you're a member, the cash back goes right into your account.
If you're a non-member, Giving Assistant keeps the cash back and donates a meal to Feeding America. In fact, Giving Assistant donates a meal to Feeding America for every single qualified purchase.
As a bonus, Giving Assistant informs buyers of any online coupons that can help bring their purchase price even lower. When you combine coupons with cash back bonuses you save even more money on the things you buy.
How to Receive Your Cash Back Bonuses
As you accumulate cash back rewards, the site allows you to transfer those rewards to a debit card through Paypal. You'll have the option to transfer your money once you've earned at least $5.01 in bonus cash. No waiting for checks to come in the mail or trying to reach high minimum payout balances.
Giving Assistant pays out pretty quickly as well – often within one business day when using Paypal's secure site.
Giving to Charity through Giving Assistant
When members earn cash back, they also have the option of donating some or all of their earnings to charity. Members can choose from hundreds of non-profit organizations to donate to, such as Feed the Children or the Red Cross.
Which Stores Participate?
According to their website, Giving Assistant has over 2700 stores participating in its cash back program. Some examples are: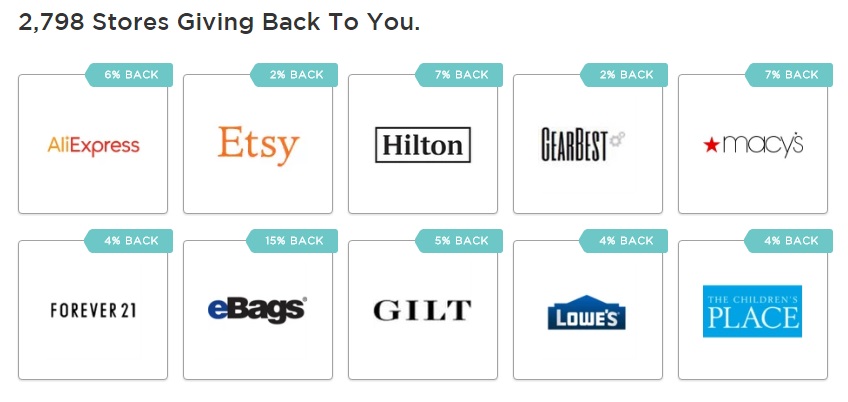 Big box stores such as Walmart, Target, Kmart and Kohls
Online retailers such as Amazon and Coburn's
Specialty sites such as Etsy, Redbubble, Café Press and Ebay
Specialty stores such as Macy's, Nordstrom, Coach and Ann Taylor
With nearly 3,000 stores to choose from, everyone is bound to find a shopping venue that fits their needs.
In this day and age, people are becoming more mindful of how their purchases affect the world as a whole. With Giving Assistant, shoppers can become a part of a growing conscious capitalism movement.
By combining shopping with charity, you meet your needs and help the less fortunate get their needs met, too.  Shopping responsibly has arrived.
Are you a fan of shopping online? Would you ever try Giving Assistant? Share why or why not below!
ATTN Stay-At-Home Moms: Make sure you bookmark or pin some of these resources for later!