This site is aimed at parents but it's really for children. The goal is to help parents provide for their children without breaking the bank, and having fun in the process.
This site was founded by parents who decided that they didn't want their children to suffer the kinds of financial constraints of those who were blindsighted by the 2007 credit crunch. With that in mind, this site aims to:
Provide original and interesting content about family, fun, money, and more!
Give you reviews of toys and children's products so you can learn from our experience before spending your own money
Build a community of parents that are here to support each other and help us all grow as parents.
Ultimately, we know that the most important thing we can do for our children is love them, keep them safe and healthy and teach them right from wrong.  Those things don't necessarily cost anything, but no matter how much you can tell yourself that the material stuff doesn't matter, it was really tough to not feel guilty when the kids asked for something small and we couldn't afford to give it to them.  Guilt is a powerful thing, even when it may not be warranted. It's an ambitious goal but we are up for the task and hope you will let us know what you think of our website.
About the Writer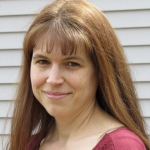 Melissa is a writer and virtual assistant. She earned her Master's from Southern Illinois University, and her Bachelor's in English from the University of Michigan. When she's not working, you can find her homeschooling her kids, reading a good book, or cooking. She resides in Arizona where she dislikes the summer heat but loves the natural beauty of the area.
Syndicated Author/s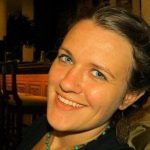 Jenny Smedra is an avid world traveler, ESL teacher, former archaeologist, and freelance writer. Choosing a life abroad had strengthened her commitment to finding ways to bring people together across language and cultural barriers. While most of her time is dedicated to either working with children, she also enjoys good friends, good food, and new adventures. She writes at Suburban Finance.
Tamila McDonald has worked as a Financial Advisor for the military for past 13 years. She has taught Personal Financial classes on every subject from credit, to life insurance, as well as all other aspects of financial management. Mrs. McDonald was previously an AFCPE Accredited Financial Counselor and helped her clients to meet their short-term and long-term financial goals.

This blog is now part of the District Media, Inc. portfolio. Originally founded in the District of Columbia in 2007, District Media, Inc. is an independent media company. Our objective is to deliver high-quality personal finance news and advice that informs, empowers, educates and entertains the public. We provide this information free of charge through our portfolio of personal finance websites, with all operating expenses paid through advertising.
Disclosure of Material Connection: Some Kids Ain't Cheap articles include affiliate links. This means if you click on the link and purchase the item, we receive an affiliate commission. Regardless, we only recommend products or services we use personally and believe will add value to our readers. We are disclosing this in accordance with the Federal Trade Commission's 16 CFR, Part 255: "Guides Concerning the Use of Endorsements and Testimonials in Advertising."