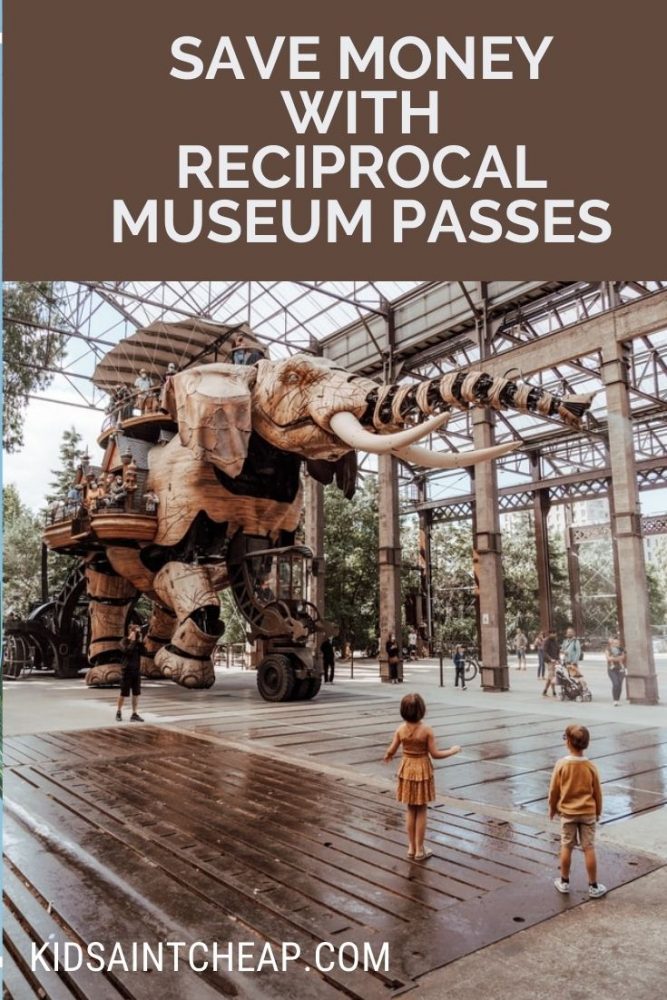 Recently, I took my children to our local art museum. It was the first time we went, and we enjoyed it. Buying a yearly pass was twice the cost of one-day admission, so we decided to upgrade. We knew we would be back, so the passes will pay for themselves after our next visit. But then, I found out the passes offer us reciprocal admission to many museums around the country! Those passes will save us a lot of money and give us an affordable entertainment option throughout the year.
What Museum Associations Offer Reciprocal Passes?
The museum we bought the yearly passes for is part of the North American Reciprocal Museum Association (NARM). There are over 1,175 museums in this network, all of which we have free access to with our museum pass. These museums are in the United States, Canada, Bermuda, El Salvador, and Mexico. In our state alone, there are 12 museums to which we will have access.
NARM is just one of many museum networks. You can also choose from the following organizations:
Art Museum Reciprocal Network (AMRN),
Association of Science and Technology Centers (ASTC) Travel Passport
Time Travelers (This pass offers free entry to some participating museums, but others only offer discounted entry with the pass.)
Smithsonian Affiliates, (Note that not all museums on this list choose to participate in the reciprocal agreement. While there are seven museums on this list in my state, only one participates in the reciprocal agreement.)
American Horticultural Society (AHS),
Association of Zoos and Aquariums (AZA), (Membership gives you 50% off at most zoos and aquariums on their reciprocal agreement.)
Reciprocal Organization of Associated Museums (ROAM),
Association of Children's Museums (ACM), (Membership gives you 50% off the 200 children's museums in the reciprocal agreement.)
Museum Alliance Reciprocal Program (MARP)
How to Save Money with Reciprocal Museum Passes
If you want to get the most for your money, choose the reciprocal program your family will use most frequently.
As mentioned above, read the fine details. Some reciprocal programs get you free admission to any of the participating programs. Others only offer discounted admission. Some have many participating museums in your state, others only have a few.
If you're planning on taking a vacation during the year, check which programs have museums you'd be interested in visiting during your trip. Using a reciprocal pass can be an excellent way to reduce your vacation costs.
If You Can't Afford a Museum Pass
Buying a season pass to just one museum in one of these reciprocal associations can make visiting museums throughout the year extremely affordable. However, some people cannot afford a season pass to even one museum. For those individuals, consider the Museum for All program.
Museums for All offers SNAP (Supplemental Nutrition Assistance Program) recipients free or discounted admission to 700 museums throughout the United States. Where I live, if I go to a local science museum with my three kids, I will pay $30 for admission. However, a SNAP recipient will just pay $12 for her and her three kids to enter, so the savings can be significant.
Final Thoughts
I hope these strategies help you save money on entertainment with reciprocal museum passes. We're excited we'll be able to visit our local museum several times this year AND visit other museums in our state that are part of the same group.
Read More
Save Money and Keep Kids Entertained By Rotating Streaming Services
Cheap, Fun Ways to Stay Cool This Summer
Ways to Whittle Down the Cost of Raising a Child
Melissa is a writer and virtual assistant. She earned her Master's from Southern Illinois University, and her Bachelor's in English from the University of Michigan. When she's not working, you can find her homeschooling her kids, reading a good book, or cooking. She resides in Arizona where she dislikes the summer heat but loves the natural beauty of the area.