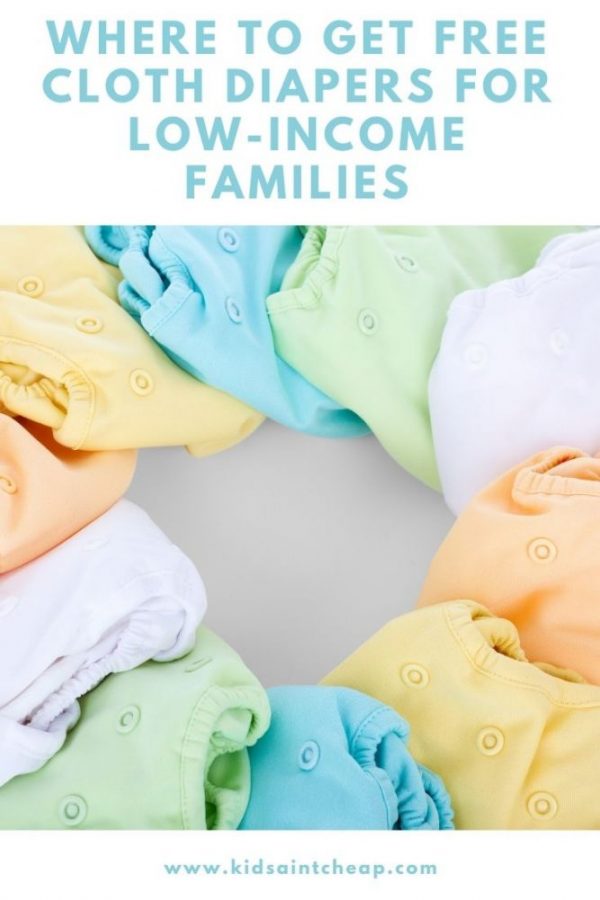 For families on a tight budget, the blessing of a baby also comes with difficult choices. If they don't have enough money for the basics, do they choose between diapers for the baby or food for themselves? Some parents have to stretch the diapers in unsanitary ways. They may change their child's diaper less frequently than they would like or air out the diaper to use again. Parents shouldn't have to make those difficult decisions. Thankfully, several organizations offer free cloth diapers for low-income families.
Where to Find Free Cloth Diapers
Several organizations offer free cloth diapers, though some do charge a nominal fee for shipping. If you find a diaper bank near you, you can avoid the fee by picking up the diapers directly from the organization.
The Cloth Option
The Cloth Option is a company that will give you enough cloth diapers to diaper your baby for at least a day. Then, you'll need to wash them for the next day's use. Newborns will receive 20 diapers, infants 15, toddlers 10. When you've potty-trained your child, give the cloth diapers back and get the next size.
To receive the free diapers, you must first fill out an application and provide proof of residency and the baby's birth or your pregnancy.
Share the Love
Share the Love was started in 2012 by a mom, Jennifer Labit, who had only $30 a week plus WIC benefits to both feed her family and buy diapers for her newborn. Thankfully, a friend gifted her with a diaper subscription and then cloth diapers so she could properly care for her baby.
After you apply to Share the Love's program and are approved, you will receive 15 cloth diapers. You must return these by the time your baby turns three years old. Share the Love has locations in nearly all 50 states.
GroVia Gives
GroVia Gives lends a set of 16 bamboo cloth diaper inserts and four covers for a family to borrow. The diapers should fit a child between 10 to 35 pounds. Parents interested in this program must first fill out an application and show proof of being on WIC and having a child. They also must pay a $40 lending fee, which is partially used for the cost of shipping the diapers.
When you have potty trained your child, send the diapers back. They then receive $20 to spend on the GroVia.com website.
Ask for Cloth Diapers as a Shower Present
When you fill out your baby registry for your baby shower, make sure to add cloth diaper supplies. You may get enough at your shower to allow you to diaper your baby for free throughout his baby and toddlerhood. If you want the diapers to last through multiple children, which they can if you take good care of them, choose gender-neutral patterns.
Final Thoughts
If your money is stretched and you're choosing between food and diapers, apply to one of these diaper banks. They can give free cloth diapers for low-income families. Then, your money can be used in other needed ways and your baby doesn't have to suffer from infrequent changes.
Read More
How to Save Hundreds on Diapers
Free Diapers for Low-Income Families
Melissa is a writer and virtual assistant. She earned her Master's from Southern Illinois University, and her Bachelor's in English from the University of Michigan. When she's not working, you can find her homeschooling her kids, reading a good book, or cooking. She resides in Arizona where she dislikes the summer heat but loves the natural beauty of the area.