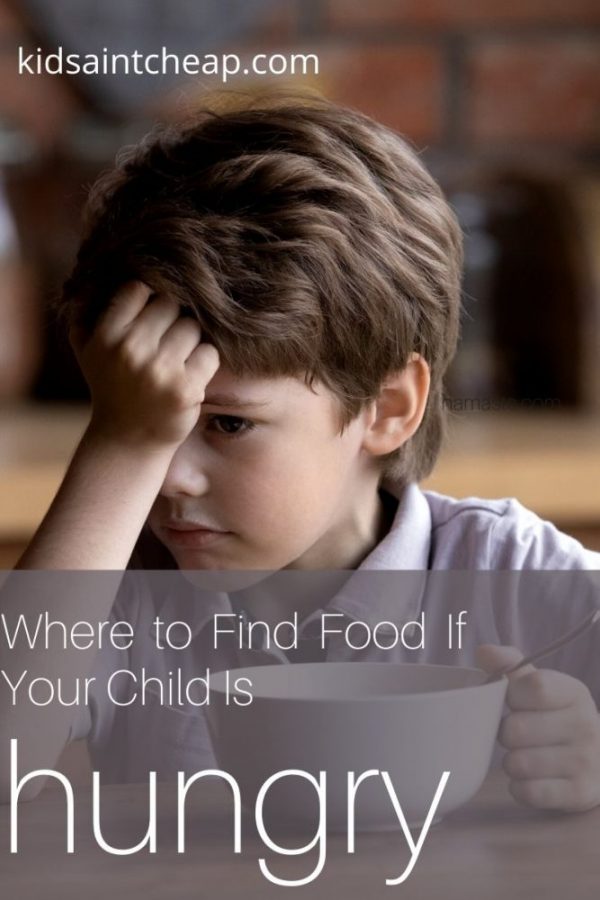 More than 10 million children a year go hungry in the United States. These hungry children have trouble focusing in school, which puts them at an academic disadvantage. In addition, summer is often a difficult time for them because they don't get regular meals from the schools as they do during the school year. During the pandemic, more children struggled to get an adequate amount of food. If this is a problem your family is facing, several agencies can help you find food if your children are going hungry.
Where to Find Food If Your Children Are Going Hungry
Many different agencies offer programs that can help your children if you know where to look.
Local Food Bank
If you're experiencing a temporary food shortage, consider visiting your local food bank. You should receive enough food for a week or two, which should be enough to get you by until your next paycheck. However, if you are facing long-term food scarcity, consider some of these other programs.
Supplemental Nutrition Assistance Program (SNAP)
The SNAP program (formerly food stamps) has rigid qualification requirements. Namely, your income cannot be more than 130% of the poverty level and your assets need to be limited. However, if you qualify, you can receive several hundred dollars a month to buy food, depending on your family size.
Special Supplemental Nutrition Program for Women, Infants, and Children (WIC)
The WIC program provides supplemental food to pregnant and nursing women as well as their children ages five and under. To qualify for WIC, you must meet several qualifications. However, you're automatically qualified if you already receive SNAP benefits or if you're on Medicaid.
National School Lunch Program (NSLP)
There are two tiers to qualify for the NSLP. If your family income is under 130% of the poverty level, your child qualifies for free school lunches. If your family income is between 130% and 185% of the poverty level, your child qualifies for reduced-price school lunches.
Summer Food Service Program
During the summer, your children can receive free food to make up for the food they are not receiving because school isn't in session. The summer food service program requires no documentation of eligibility. You can call, text, or contact your local food bank to find locations distributing food during the summer.
Backpack Program
The Backpack Program fills the need for food on the weekend when kids aren't getting free school meals. This food bank locator can help connect you with a local food bank that may be participating in the Backpack Program.
Final Thoughts
No child should go hungry. These programs can help ensure your children get enough food so they can grow strong and focus on their school work. In addition, if your money is stretched tight, these programs offer a bit of leeway so you can focus on other expenses such as housing and utility expenses.
Read More
Where to Get Free Cloth Diapers for Low-Income Families
Free Diapers for Low-Income Families
13 Healthy Snack Ideas for Kids (Help Them to Avoid the Snack Machine)