The cost of raising a child can be extortionate to say the least. You may feel as though you are constantly having to battle with money and that you are also finding it difficult to try and manage childcare too. If you want some help with your finances or if you want to whittle down the cost of raising a child, then the only thing that you need to do is take a look below for some solid tips and hints.
Buy Used Clothing
The first thing that you need to do is try and buy used clothing. You need to make a conscious decision to avoid buying new clothes if possible. Sometimes you will be able to swap your clothes with other families, and when you do, you can give your child a whole new wardrobe without having to worry about the cost. This is especially useful if you have more than one child, as you may find that they all end up growing at an exponential rate.
Limit Toys
Toys are quite possibly the biggest thing that you will overspend on as a parent. It's understandable that you'll want to make sure that your kids have all of the toys they could ever want, but you have to remember that there is a limit. You need to give your kids one toy at Christmas and then one toy on their birthday. When you do, you will soon find that you have less clutter in your home and that they appreciate the toys they have way more. When you do things like this, you will soon find that you end up being able to save and that your kids learn responsibility too. If you don't feel as though you have enough money to pay for everything you need, then you may be able to take out a loan. Make sure your credit report looks good before applying though, or you may face rejection.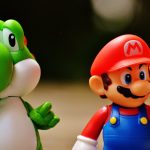 Limit Snacks
You need to make sure that your kids only have one snack time per day. The change can be very difficult for you to implement but at the end of the day, it may be worth it. If you limit snacks, then you may find that your kids end up eating all of their dinner and this can be much healthier for them.  If you do this, then you may find that you end up wasting way less food as a result and this can work in your favour.
Save on Entertainment
It's very easy for you to overspend on fancy dinners with the kids but you need to try and keep it simple. Your kids will love renting a movie at home just as much as going to the cinema. When you do things like this you will soon find that you can save money and you can also cut down on the amount of sugar they are having by making healthy snacks. Remember that if you do want to host a family entertainment night, then you need to make sure that the kids have done their chores first and that they understand the importance of family time.
The same concept applies to you and your partner too. Don't plan family night and then go on your phone throughout the movie. Your kids might not feel as though they have spent enough time with you and this can cause them to crave other forms of entertainment which might eat away at your budget. Believe it or not, little things like this can make a huge difference to your life, not to mention your budget.