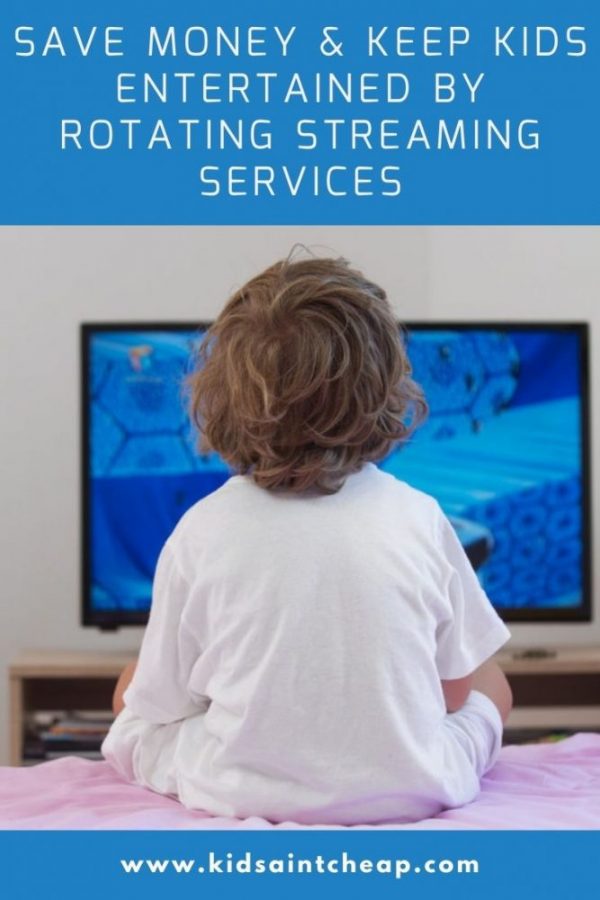 If you're a parent, you probably feel like your life is constantly juggling between caring for your family and working to make ends meet. It's easy when it comes to entertainment because the options are endless, but this can add up in cost quickly. So if you want to save money and keep kids entertained at the same time, you can try rotating streaming services. With a variety of movies and TV shows, you'll have something new every week without going over budget!
The Benefits of Rotating Streaming Services
Rotating streaming services offers three main benefits.
Save Money
If you have several streaming services, the costs can add up quickly. In our family, Netflix is approximately $15 a month, Hulu is $7 a month, Disney+ is $8 a month, and Peacock is $5 a month. Sure, each service is not unreasonably priced, but together, they add up to $35 a month. Keep in mind, we get the most basic of the basic services. If you want to pay more to avoid commercials or bundle streaming services, you'll pay more.
Recently, we cut Netflix and Peacock, so our monthly streaming costs went down to $15 a month. The $20 savings doesn't sound like a lot, but over the year, we're saving $240.
Limit Boredom
How is this for irony? When my kids had all four streaming services, they constantly told me there was nothing to watch. Then, I cut Netflix and Peacock about four months ago. They dug around Hulu and Disney+ and found shows to watch. They were happy for about three months.
Once they started complaining, I cut Hulu and reinstated Netflix. They were so excited because during the time we weren't paying for Netflix, several new seasons of their favorite episodes had dropped. Now, they are happily watching their favorite shows in the evening. However, my daughter is already planning when we should cut Netflix again and reinstate Hulu.
Maximize Your Usage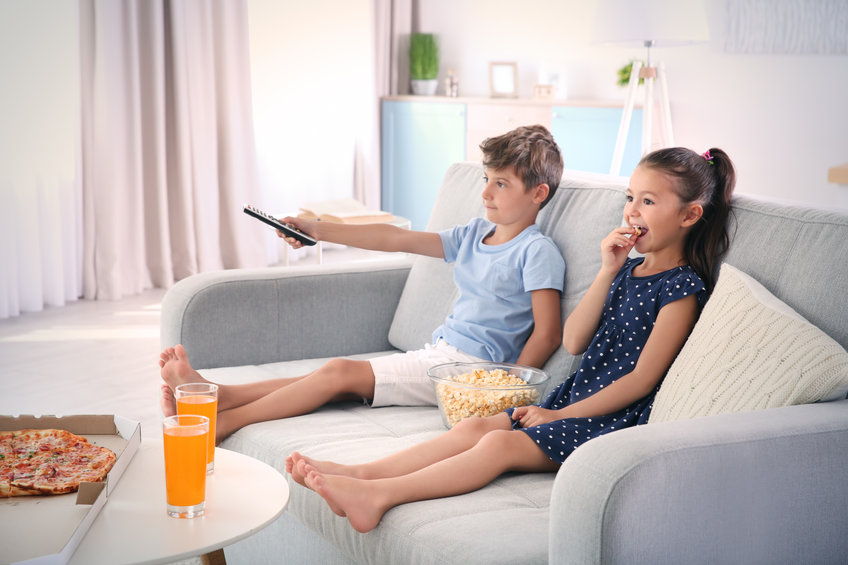 When you have many streaming services, your kids can just gloss over what's available. Because they have so many choices, sometimes they feel overwhelmed. I know as an adult, I used to feel overwhelmed by 200 cable channels when we had cable. Because there's so much available, you don't know where to start.
When you limit streaming services to two as we did, your kids have to dig deeper into each service to find shows they want to watch. This allows them to maximize what they get out of each streaming service.
Then, when it's time to rotate, they can dig through the next streaming service. My kids have found shows they enjoy that they never would have tried if they continued to have so many streaming services available.
Final Thoughts
Streaming services are a luxury. Because each one is affordable, many people buy several streaming services at once. However, limiting and rotating streaming services can be better for your wallet and your kids. You limit their boredom, and they can maximize each streaming service. If you haven't tried rotating streaming services yet, I highly recommend it.
Read More
Ways to Whittle Down the Cost of Raising a Child
Self-Isolation Into Family Bonding: 5 Awesome Activities for Bored Boys
Paying for Extracurriculars without Breaking the Bank
Melissa is a writer and virtual assistant. She earned her Master's from Southern Illinois University, and her Bachelor's in English from the University of Michigan. When she's not working, you can find her homeschooling her kids, reading a good book, or cooking. She resides in Arizona where she dislikes the summer heat but loves the natural beauty of the area.