One of the areas of this site that we really want to develop is our review section.  We want to be an honest resource for parents and part of that is providing product, site and resource recommendations.  Unfortunately, as we previously wrote about, we are parents with very little money so it makes it difficult for us to go out and buy merchandise just to write a review on it.  That is why we are hoping that companies out their that serve the family market will help us out.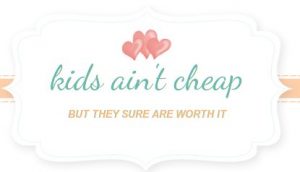 Products Accepted for Review
If you or the company you work for provides any of the following, please keep us in mind:
Toy Manufacturer/Retail Store
Children's Books or Magazine Publisher
Baby Equipment Manufacturer/Retail Store
Web site providing services to Families and Children
Manufactuer/Retail of other Children's Merchandise
We can provide reviews and post press releases to our site if we think the content serves our community.  We can also provide you with a personalized review of your product or service in exchange for a free copy of what you want us to review.  Please bare in mind that our reviews are honest.   If you send us something for free but we don't think it's a good product, our review will reflect that opinion.  If you are willing to take the risk, please contact us or send us your sample.
You can reach us via our contact page.
Do you have a children's or parenting product you would like reviewed?