As you've been taking your child to the pediatrician since your child was only a few weeks old, it is likely that you are comfortable asking your child's primary doctor nearly any conceivable question under the sun. Your feelings may not be the same if your child becomes hospitalized or needs some other type of extended care. Childhood illness is common in any family, which is why many online doctor of nursing graduates specialize in pediatric care. Caring for a child who needs continued medical care can be hard when you are a parent working outside of the home or you have other children to tend to. Your child's nurse may supply around the clock care or come in a few hours a week, but in either scenario, here's the best way that you can work with your child's nurse to have a happy and healthy long-term relationship.
Working Together with Your Child's Nurse
Consider that your child's pediatric nurse wouldn't be there with your child if he or she didn't want to be. Your child's nurse is likely compassionate, enjoys working with children and hopes that your child will make a full recovery or learns how to better manage his or her illness. Although you are the parent, your child's nurse has at minimum completed an online DNP program. So, in short, you are both experts – you know your child like the back of your hand and your child's nurse is an expert in caring for children with all kinds of illnesses.
Teaching Your Child to Advocate for Him or Herself
Remember that your children model their behavior after how they see the adults closest to them conducting themselves. If you are prone to speaking up and asking questions, your child will be compelled to become a much better self-advocate. Teach your child to ask questions about his or her care and to make personal requests if a procedure is causing discomfort, or even if they'd rather have their nurse try things a different way. There's a big difference between being a good advocate and being pushy or bossy. Tell your child that there is a reasonable, respectful, and polite way to make special requests and he or she will have little trouble speaking up.
Addressing Issues as Soon as They Arise
Pediatric nurses are wonderful, caring individuals who spend their entire careers caring for children and adolescents. This doesn't mean that they are infallible; nor are they mind readers. Most issues that arise between parents and the nurses caring for their children are simple misunderstandings. Instead of letting a problem go on for weeks without resolution, make your issue known. Chances are that your child's pediatric nurse wasn't even aware of the fact that there was any kind of issue, small or large. After you speak up, positive changes and resolutions can be applied.
Your child might have contracted an infectious disease and requires bed rest as well as the care of a pediatric nurse for a few weeks. Parents who have children fighting leukemia also sometimes need the assistance of a nurse at home and in the hospital. Build a good relationship with your child's nurse so that the focus can be on your child's recovery.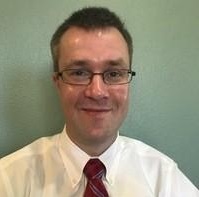 James Hendrickson is an internet entrepreneur, blogging junky, hunter and personal finance geek.  When he's not lurking in coffee shops in Portland, Oregon, you'll find him in the Pacific Northwest's great outdoors.   James has a masters degree in Sociology from the University of Maryland at College Park and a Bachelors degree on Sociology from Earlham College.  He loves individual stocks, bonds and precious metals.