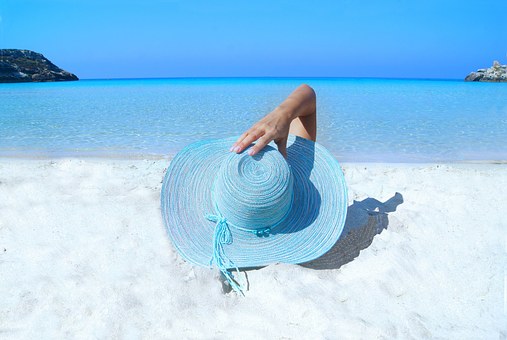 The end of the summer vacation is fast approaching, and soon your little ones (or big ones) will be toddling back off to school for another academic year. Before they do, why not resolve to make the last weeks of their freedom worthwhile, by giving them a few final things to remember from summer 2018?
If you want to squeeze the last drops out of your child's summer vacation, then you're going to have to act quickly and proactively. More importantly, you're going to have to consider taking the advice below.
Go on an easy-to-organize getaway
Time is no longer of the essence, so you're going to have to act very quickly if you want to take your kids on a getaway to close out their summer. More to the point, whatever getaway you choose to head out on needs to be one that is easy to organize.
When you come to finding such an arrangement, make sure to check out Teletext Holidays and their offers on all inclusive holidays. Going on an all-inclusive break will allow you the chance to have everything sorted for you, from your flights to your accommodation and even to what you will be eating and drinking; meaning you need not spend your own time and efforts on getting everything in line.
Failing a full-blown getaway, just head out on a trip to the beach, an amusement park or the zoo for the day.
Be a tourist in your hometown
Have you ever actually taken the time to visit everything that your hometown has to offer for tourists? More importantly, have your kids? If not, then that could be the perfect thing for you and them to be doing before they head back off to school.
You could take a historical tour around the buildings that form the bulk of your city center, learning about both their history and that of your city. Alternatively, you could book into a hotel room somewhere and see what it's like for visitors to your town, or you could try out a number of restaurants that you've never tried before. Whatever you decide to do, your hometown will more than likely be able to deliver in a way you've probably never realized it could.
Enjoy the start of the sporting season
Many sports only really get going with their new seasons at the end of the summer, meaning you and your kids can be enjoying them now. To do this, you should pinpoint the sport that you are comfortable with allowing your children to watch, you should head to the local team's website, and book yourself some tickets. By doing so, you might just get your kids interested in something new going forward with their academic year.
Your child's summer holiday might be drawing to a close, but that doesn't mean that the fun has to stop. There are still plenty of things for you and them to be getting on with, and there are still good times to be had.