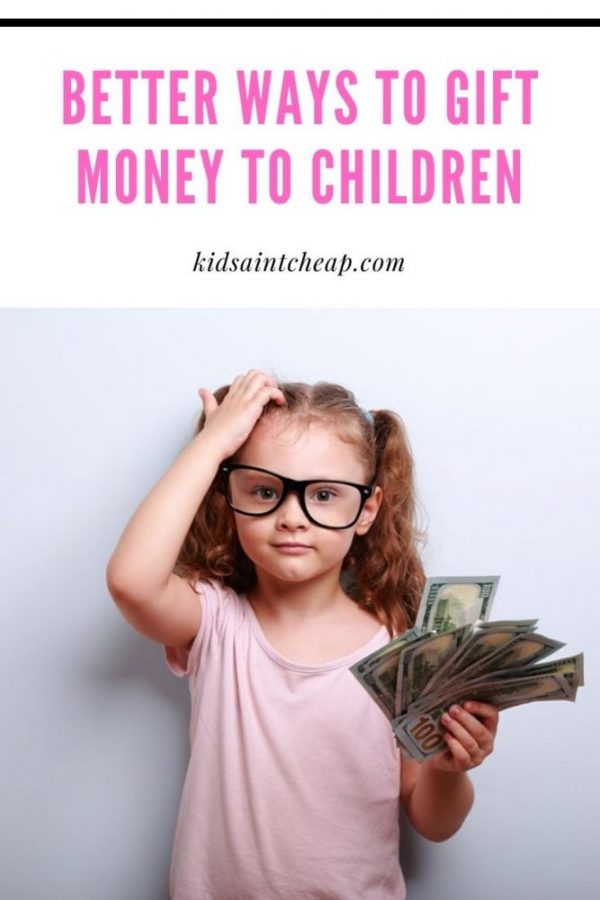 Children are the future, and one way to invest in them is financially. Gifting money to the children in our lives can help not only this generation but future generations. This generational wealth can cause a positive ripple effect in a person's family tree. Manage your money correctly, so you can help the next generation. Then they can help the generation after them. However, you must first determine the best ways to gift money to children.
5 Ways to Gift Money to Children
There are five different ways to gift money to children. You might decide on one way or utilize several. Which you choose depends on your goals for the money, the children's interests, and the children's ages.
Give Cash
The most basic way to give money to kids is to give them cash.
Pros
Giving cash is desirable for two main reasons. First, it's easy to do. Second, the child gets instant gratification. I still remember how much I loved getting cash when I was little because there were so many possible ways to spend the money!
Cons
However, there are also cons to giving cash. Because the money isn't invested, it can't grow and earn interest as it could if you gifted the child money in an investment vehicle. Second, you don't want to give the child too much cash at once. A cash gift is usually suitable if it's a smaller amount, which isn't helpful if you want to gift more money. Third, most kids like to spend cash, so they may not keep it long term as you might want them to.
Contribute to a 529 College Savings Plan
One of the best ways to gift money to children is through a 529 college savings plan.
Pro
The major pro with this strategy is that the money can grow throughout the child's entire childhood. Whether you give a lump sum early in the child's life or give yearly to a 529, with compounding interest, this gift could pay part or all of the child's college expenses. Also, there's no limit to how much you can contribute annually to a 529 plan. However, if you gift more than the allowable yearly gift amount (currently $15,000 for 2021), you will need to pay a gift tax.
Con
However, there is one major con to this type of gift. If the child doesn't go to a private school sometime during kindergarten through 12th grade or doesn't go to college, the child can't withdraw the money tax-free. Instead, he'll have to pay a tax penalty since the child won't be using the money for an educational expense.
Contribute to a Roth IRA
For a less traditional gift, consider giving to the child's retirement. You can do this by contributing to the child's Roth IRA if the child is employed and making some money yearly.
Pro
Imagine if you had put money in a Roth IRA when you were 16, and it had grown for 50 or 55 years? The pro here is easy to imagine—compounding interest.
Even if you made one lump sum contribution to the child's account and didn't contribute anymore, at retirement, the child would still have easily 20x more money than when you made the initial contribution. That's a gift that keeps on giving.
Cons
There are a few cons to this gift. First, you can only contribute as much as the child makes working. So, if the child only makes $3,000 in a year, that is all you can contribute to their Roth IRA. The second problem is that even if the child makes $10,000 a year, you can only contribute to the maximum yearly contribution limit of $6,000 a year for a person under 50.
Contribute to a UGMA
A more flexible choice is to gift the child money through a UGMA (Uniform Gift to Minors Act) account.
Pros
If you'd like to gift a child a large amount of money, this is a perfect account to do that because it has no limit. In addition, the money is not earmarked for one particular expense such as a 529, which can only be used for educational expenses.
Con
The major con with this type of gift is that you have no control over the money when the child is of age. If he uses the money to buy an expensive sports car, you can't do anything about that. Also, once you give the gift, it is irrevocable. Make sure you want to gift the money before you do. Finally, as the money is technically the child's, the account can affect her ability to get financial aid when she goes to college.
Contribute to an ABLE Account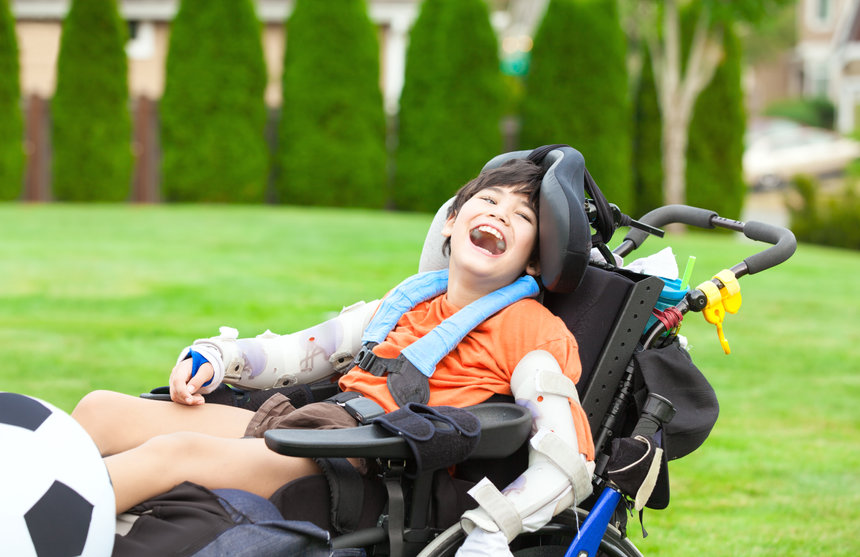 If you have a child or grandchild with special needs, consider contributing to an ABLE account for them. A child can have an ABLE account set up if she was younger than 26 when the disability was diagnosed. She can open and maintain the ABLE account at any age.
Pros
Many kids with disabilities receive government services and funding. While this is a blessing, this funding often comes with strict rules. For instance, once the child is an adult and working, she cannot make more than a certain amount or she loses services and funding. However, relatives can put money in an ABLE account for the child to use. This money does not count against the amount they're allowed before losing benefits.
Cons
The con is that the child can only receive $15,000 per year in her ABLE account. So, if you're the grandparent and the child's parents contribute to her ABLE account, you need to coordinate with them so that the child only receives $15,000 total in a year.
Final Thoughts
Investing in our children is one of the best things we can do for our kids and for our future generations. If you are a parent or grandparent or even an aunt or uncle, you can use one or more of these five ways to gift money to children. Which way you choose depends on the child's needs and goals.
Read More
Are Parents Legally Obligated to Pay for College?
Best Ways to Save on College Needs
5 Ways to Prepare Kids for College
Editors Note: If you are investing for your children, you might consider actually teaching them how to invest.  A good place to start is a very good article by How Much Is That In Tacos titled "Teach Kids About Early".  Check it out of you have a chance.
Melissa is a writer and virtual assistant. She earned her Master's from Southern Illinois University, and her Bachelor's in English from the University of Michigan. When she's not working, you can find her homeschooling her kids, reading a good book, or cooking. She resides in Arizona where she dislikes the summer heat but loves the natural beauty of the area.