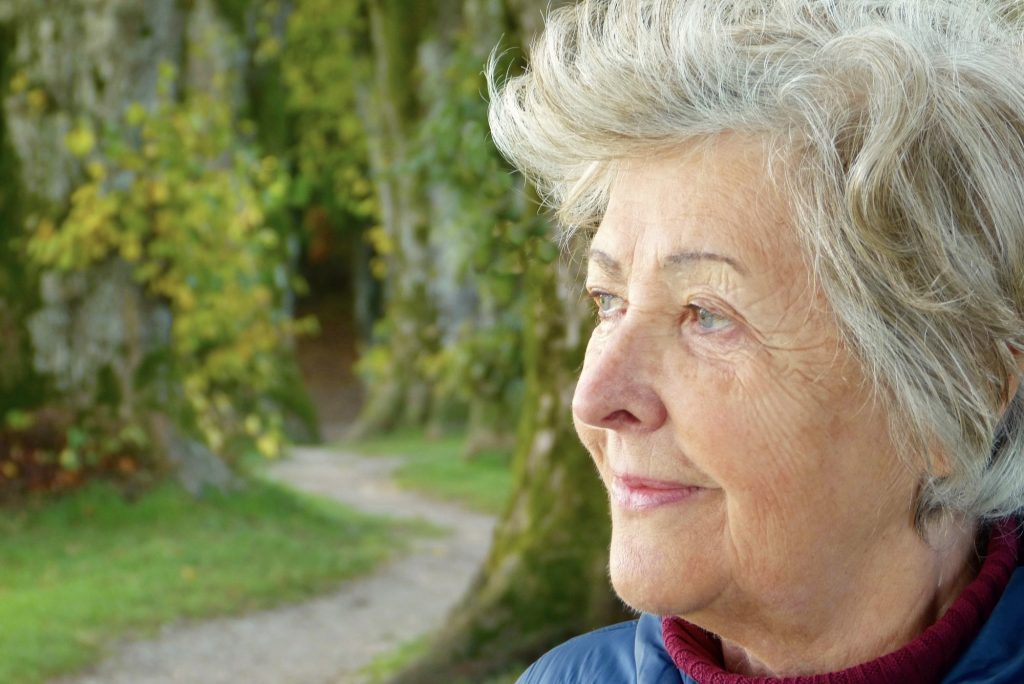 Dementia is a tragic condition and we all hope that our loved ones are not affected by it. However, over 50 million people worldwide experience it today, and there are over 10 million new cases of dementia every year. It is one of the main causes of disability and dependency of adults in the world.
Sixty to seventy percent of cases of dementia are related to Alzheimer's disease, and although this condition is not curable, it is treatable. There are many things that the loved ones of dementia patients can do to make the lives of the afflicted more comfortable and to help slow the progression of its effects.
Dementia must be recognized early, though, for best treatment results. Because many older adults naturally begin to forget things in their later years, dementia is often overlooked until it is rather far along. Both the patients themselves and their loved ones are sometimes in denial when the symptoms begin to emerge and this can cause a delay in treatment.
If there is an older adult in your life, it's vital that you familiarize yourself with the warning signs of this condition so you can act quickly to help. Dementia symptoms most often happen to older adults, but early-onset dementia can also occur. It's important to be aware of the symptoms so that all who experience dementia can get the help they need as soon as possible.
Seven Early Dementia Symptoms
The early warning signs of dementia may vary from person to person, and because of this, it may be hard to identify. Some dementia symptoms seem so minor that they can be overlooked. However, if someone you love experiences one or more of the following signs, it's time to see a medical professional.
Act before it has advanced for the best results. A doctor is the only person who can diagnose this condition.
1. Memory Loss
The most common and well-known dementia symptom is memory loss. Although everyone is forgetful sometimes, if you or a loved one is forgetting important things on a regular basis, it's time to see a medical professional about it.
Memory loss can be exhibited in behaviors as simple as forgetting where things have been placed. This may seem minor, but if it happens often, it can be an early warning sign of dementia. If the afflicted party forgets important things, such as the names of their loved ones or how to get home, dementia may already be somewhat advanced.
2. Difficulty with Common Tasks
Someone suffering from dementia may have difficulty completing tasks they have performed for their entire life. This dementia symptom is especially evident in multi-step processes.
If the individual forgets the steps of making a favorite meal or fails to complete getting dressed in the morning, these actions could be signs of dementia. When these things happen more than once, it's important to see a doctor right away.
3. Disorientation
Confusion and disorientation are other common early signs of dementia. The afflicted individual may get lost in familiar areas such as his or her hometown or even inside the home for brief or long periods.
The disorientation may extend beyond location, though, too. Some people who suffer from dementia also experience confusion about time as well. The individual may think that they are living in a time long past, and may confuse friends and relatives with people they knew years ago.
4. Difficulty with Words
All of us forget a word every now and then, but if your loved one is often forgetting common words when speaking or writing, this too could be an early warning sign of dementia. As a result, the afflicted individual may have trouble participating in conversations with others.
If your friend or family member cannot remember your name or the names of other important people in his or her life, this can also be a dementia symptom. Everyone is forgetful sometimes, but there are certain things that are almost never forgotten. When these things begin to slip away, it's wise to seek a professional medical diagnosis.
5. Poor Judgment
Everyone makes mistakes in judgment sometimes, but if bad decision-making begins to occur with frequency, this can be an early sign of developing dementia. If the afflicted individual does things that just don't make sense, there could be some issues in thinking.
Older people are often targets for scammers or other people who wish to take advantage of them, and dementia only worsens this. People experiencing early dementia symptoms may pay too much for an item or service, or worse yet, may fall prey to telephone or internet scams more easily than others.
6. Mood Swings or Personality Changes
Individuals suffering from early dementia symptoms may not seem quite like themselves. Due to issues in their brain, they may react to things in an unexpected manner and may go from happy to sad or angry in an instant. They may get frustrated by their difficulties or confusion and may lash out at others as a result.
Some people experience mood swings as they age, but if these sorts of reactions become frequent and are generally unexplainable, this could be another symptom of developing dementia.
7. Decreased Interest in Activities Enjoyed in the Past
If your loved one seems to be moving away from things he or she enjoyed in the past or begins socializing less often, this could also be an early dementia symptom. Sometimes the afflicted individual will notice symptoms before others do and may be afraid that they will be noticed when participating in activities or when spending time with others.
Conscious or not, this movement away from things that used to be enjoyable may be yet another early sign of dementia and should be considered when deciding whether or not to seek a medical diagnosis. This, combined with one or more of the symptoms above, is worth mentioning when discussing these issues with the patient's doctor.
The Next Steps
If you or your loved one exhibits one or more of these dementia symptoms, it's time to visit a medical professional to find out more. It's possible that any or all of these symptoms may be a sign of something else, but a professional diagnosis is the necessary next step.
After that, if it does appear that your loved one is beginning to suffer from dementia, more steps will follow. Medications can help and so can programs designed to help the afflicted to overcome the growing obstacles that he or she will face.
If the individual lives alone, assisted living may be needed in the present or in the near future. There are memory care programs available at a wide variety of facilities that are designed to help people with these issues. You can read more here about the types of care that are available.
Dementia is Not a Death Sentence
Dementia symptoms are very common among older adults and many individuals who experience it go on to live happy lives for years or even decades to come. It is difficult but not impossible to move forward with life after a dementia diagnosis. Once diagnosed, there are countless services and programs in place to help make the patients remaining years happy, healthy and productive.
This condition is challenging but people live with dementia and with proper care, can continue with their lives in a safe and healthy manner, and can slow the progression more than one might imagine. Early diagnosis is key, so if you or your loved one is experiencing any of the above symptoms, see a doctor right away.
If you would like to read more about families and aging and planning for the future, please check out the rest of our site.