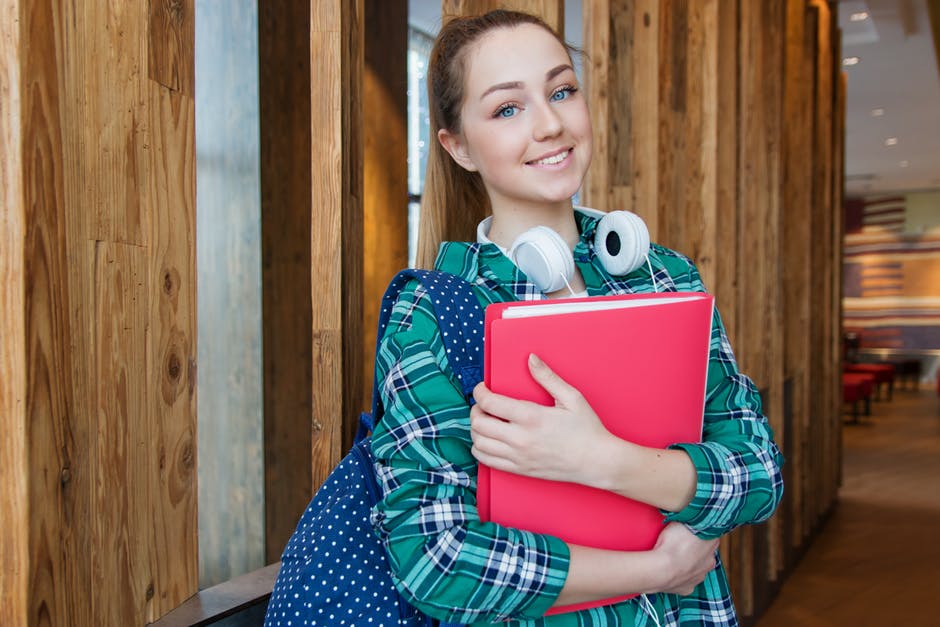 Did you know that almost seven in ten U.S. students in the Class of 2018 have a student loan? Or that after graduation, they still owed an average of $29,800 on private and federal student loans?
As helpful as these loans are, they're a huge ($1.5 trillion huge) burden. In fact, they're such a big problem that over 3 million Americans have carried them into their 60s!
This doesn't mean that your child should (or would) follow suit. However, you do need to prepare for your kid's college education early. Save what you can now, and you can minimize the burden of student loans later.
Ready to learn the best ways to start saving for your child's higher education? Then let's get this list started!
1. Every Penny Counts
We'll start off with this one, because the earlier you get to save anything you can, the bigger it'll grow. Having a budget that you can stick to also grows your own savings. And by knowing your expenses, you can figure out where you can cut back.
One such area where you have saving potential is medication. Consider this: in 2017, out-of-pocket costs for prescription drugs in the U.S. averaged $137. Experts say this will go up to $190 come 2026.
Any reduction on those out-of-pocket costs can instead go straight to your kid's college fund. One way to lower drug costs is to grab offers on prescriptions, like this Trulicity coupon. The initial savings may seem small, but they'll all add up in the long run.
Utility bills, transportation, and entertainment are other things you can save money on. For example, you can invest now on energy-efficient home upgrades and save more in the many years to come. You may also want to drop your $100 cable bill and switch to streaming instead.
The bottom line is, trim any cost that you can and put the money in your child's college savings plans. Saving $500 a year on household expenses alone can mean $5,000 (plus interest) after 10 years.
2. Look into the Benefits of a Roth IRA
Although it's an individual retirement account, you can use a Roth IRA to help cover college costs. Best of all, it grows your money tax-free. The funds you put in it may go towards various investment options, like stocks and bonds.
One of the best things about a Roth IRA is that you can withdraw eligible college costs free of penalties.
Note that penalty-free withdrawals are only for contributions and not gains. Otherwise, you'll face an IRS penalty.
3. Open an Education Savings Account (ESA)
If you can save at least $2,000 a year (after tax), go for an ESA instead of a regular savings account. This is one of the best college savings plans since the requirements are easier to meet. To top it all off, your money grows tax-free!
Another benefit of an ESA is that withdrawals for education expenses are tax-free. You also have several investment options to choose from. This gives you more flexibility when it comes to growing your money (and how fast you can grow it).
4. Set Up a 529 Education Savings Plan
If you can save even more than $2,000 a year or don't qualify for an ESA, a 529 plan may be a good alternative. It's an investment account that you can withdraw against for various college costs. Aside from tuition, it can also cover room and board.
What's more, you can use the money from withdrawals at almost all U.S. colleges and universities. In fact, there are also over 400 non-U.S. schools eligible for a 529 plan. This plan can cover tuition fees of up to $10,000 per school year and per beneficiary.
Some 529 Plans also allow you to change the named beneficiary. You may have to do this if your child named on the plan doesn't want to pursue college. This flexibility lets you transfer the plan to your other kid who does want to go to college.
5. Consider an Educational Trust Fund
Another option on how to save for college is to set up an educational trust for your child. You name your child as the beneficiary and another person as the trustee. The trustee will ensure the funds will really go towards your child's education.
Let's say you want to cover part of your children's college costs by giving them $5,000 a year. They may receive this in a lump sum, but they also have to prove they used it for school at the end of the year. Invoices, receipts, or bills are usually used to account for how they used the funds.
You can also have the trustee take responsibility for paying these school expenses. In this case, your kids will show their school bills to the trustee. The trustee then pays for these expenses using funds from your trust.
6. Become a Rental Property Owner
Not only is this one of the best ways to save for college — it's also a great way to save for yourself! It's a passive income-generator, so you can still work and make money on the side.
What's more, renters make up over one-third of the U.S. population. If you choose your tenants right, then you could be looking at a long-term relationship.
The longer they stay as your tenants, the more money you can allot to your child's college education. Of course, you can also use your passive income for yourself or for the entire family.
7. Master the Art and Science of House Hacking
Another great way to save money, not only for college but for the entire family, is to take up house hacking. If you don't have the funds now to buy rental properties, you can start with the one you already have.
House hacking is basically having others pay all or some of your housing costs. For instance, if you have a multi-family property, you can clear out the other units for tenancy. Another example is to rent out the other rooms of your existing home.
Since you have fewer housing expenses to think of, you can focus on growing your child's college fund. Again, every penny that can go towards saving for college matters.
Reduce the Burden of College Education with These Saving Strategies
As you can see, there are many ways to pay for your child's college education that doesn't involve a student loan.
Even if your child would still need some financial aid, it would be much smaller. So, as early as now, start saving up to help your child avoid the burden of student debts!
Want more hacks to keep your budget on track?
Then feel free to check out the posts under our site's Money and Finances section! While you're at it, bookmark our site, too, and check in from time to time as we bring you the latest news in parenting.