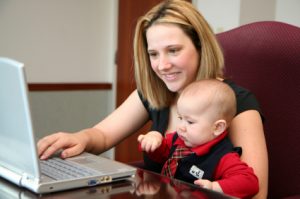 "Being a mortgage loan officer can be very rewarding," begins Sharon McCormick, a senior loan officer at Prime Lending in Dallas, Texas. "Firstly, you are working with people who are making a very big and usually positive step in their lives. You are the person who helps to deliver their dream — the American Dream — of homeownership. That's incredibly rewarding. Second, this job is less of a job and more of a business, unless you're working in the standard bank environment. You can set your own hours and there is no limit to how far you can go or how much you can make. There is no waiting for a promotion or raise — if you are working hard and doing a good job, your income will continuously increase."
If you're looking for banking jobs or finance jobs and that hasn't sold you already, read on. We spoke to a couple professionals who work in mortgage lending to find out what the field has to offer, and why it might be right for you.
Working With People
"The thing I like most about the mortgage business is that you really get to know people in the first 15 minutes you meet them," says Patrick Palzkill, owner of Boston-area Beacon Rock Real Estate and Mortgage. "Many times you get to know more about that person after the first interview than 95% of their friends and even their family!
"You hear about the successes in their life (the children/grandchildren), about the new job promotion and the exciting new home they are getting," he says. However, it's not all happy news all of the time, and that comes with the territory. "You also see the other side of the coin, when you look [through] the divorce decrees, bankruptcy papers, and verify the negative items on the credit report."
Perhaps it's this very close knowledge of your clients' lives that can make the reward of seeing some get their first home so powerful. "It's always great to go to the closing for a first time buyer and watch them pick up the keys.  Every deal is different and that keeps things exciting," shares Palzkill.
Good Salaries
There can be financial rewards as well for this and similar banking jobs. CBSalary.com lists the average annual salary for a loan officer in the U.S. to be a respectable $73,366. A mortgage lender is listed as earning, on average, $68,078. Of course, these figures can vary quite a bit depending on what part of the country you live in and, more importantly, how well you perform.
On the subject of performance, we ask what kind of person tends to do the best in mortgage work. McCormick gives a few insights.
"The recipe for success is very consistent," she replies. "What matters is that you have the right personality and attitude. First, to become a success as a mortgage loan officer you must be self-motivated and driven, because no one is going to chase after you except for your competition. You have to be detail oriented, so that you can manage the very specific regulatory requirements and work through very tiny yet very important details. Strong communication skills are absolutely essential. Patience, flexibility and agility are must-haves, since this industry is incredibly dynamic. The way things are done one day will be changed the next, and you have to be willing and able to roll with the punches."
Lot's of Paths to Success
To that end, she goes on to say that mortgage lending is a field in which very few consistent background factors can predict success. Good news for those seeking banking jobs and are worried they didn't study the right thing in college or start off on the right foot when they were in their twenties.
"Conversely," McCormick explains, "there is no specific demographic that is more successful in this line of work — your age, background, gender and even level of formal education really don't matter. Wes Ley, the adjunct professor teaching residential finance at DePaul University in Chicago describes the diversity of his class as 'Amazing. It's like the United Nations in a classroom. We have people of virtually every race, with no actual majority. We have people of every age.'"
What are your thoughts about working in the mortgage lending industry?