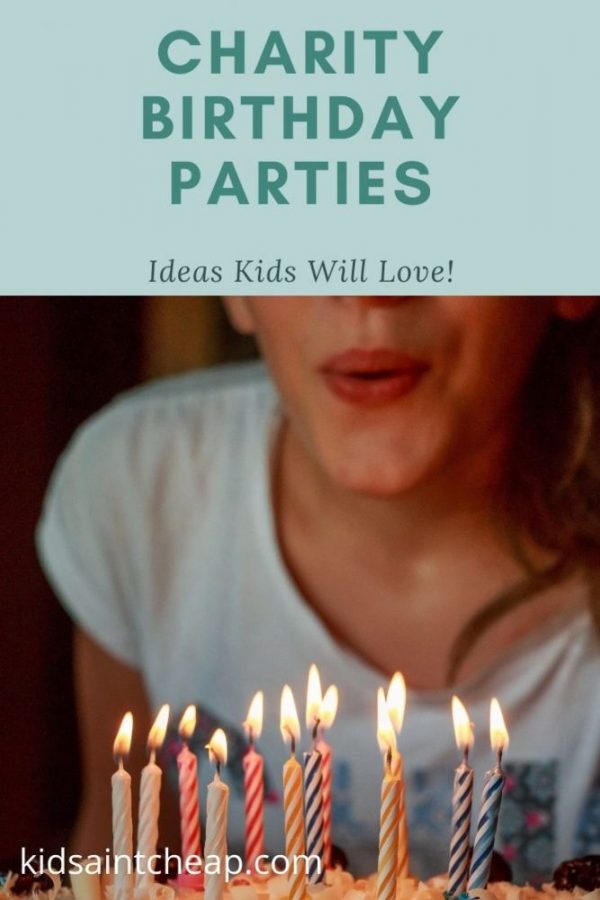 Although birthdays are meant to be a celebration, sometimes we can't help but feel we're spending more money on a party than we need to. Instead of paying hundreds of dollars on new toys that your child will outgrow, put that money to good use by hosting a do-good birthday party for your kid. Lots of parenting websites have great ideas for charity birthday party ideas, and we've compiled a list of our favorites. And if you're worried about your children hating your suggestions, kids are natural givers and would likely be more than willing to help out people in need.
Bring an Animal Shelter to Your Home
There are plenty of pet adoption centers and animal societies that would be willing to bring their animals to private events like a birthday party.
Or, you could see if you could host your party at the local animal shelter.  That's what the Shaw Family in Portland, Oregon did.  They had their party guests bring treats, toys, and other donations for the cats and dogs, and you can do the same. Guests can also be given the option to adopt one of the pets!
Have a Couple Piggy Banks in the Party Area
At an early age, we teach kids the value of money with allowances and earning extra cash with chores or babysitting. To show them how a little goes a long way, have a couple piggy banks in the party area where guests can make their donations.  You can label each of the piggy banks with a different charity, which gives guests the option to choose which organizations they would like to support.
Organize a Clothing Drive
Take cue from the Multari twins in Hamilton, Ontario, and have your child's friends and neighbors bring in previously loved and any unused clothes. The girls ask for pajamas every year, sometimes receiving as many as 93 pairs of pajamas to donate.  The girls' pajama drive has been so successful, they have even started their own nonprofit.  Depending on your charity, you might have to limit the kinds of garments you accept.
Donations to Your Local Homeless Shelter
Another idea is to call your local homeless shelter and ask what items they need.  Then, you can create a wish list, and party goers can choose from the wish list.
Another idea is to see what food the shelter may need.  You and your party guests could create sack lunches for the homeless, making sandwiches, bagging chips and desserts, and adding a fruit.
Final Thoughts
American children are often spoiled when it comes to material items, especially when they receive many gifts from well-intended birthday party guests.  Instead of showering your children in gifts, choose one of these charity parties to help spread the wealth, so to speak.  The more you and your children practice giving, the more you'll enjoy helping others.  Your guests can feel good about their role in helping others, too.
Read More
Should You Sell or Donate Old Cell Phones?
Great Gifts: 6 Unusual Birthday Presents for Kids
A Parent's Guide to Choosing Birthday Gifts for Toddlers
Melissa is a writer and virtual assistant. She earned her Master's from Southern Illinois University, and her Bachelor's in English from the University of Michigan. When she's not working, you can find her homeschooling her kids, reading a good book, or cooking. She resides in Arizona where she dislikes the summer heat but loves the natural beauty of the area.