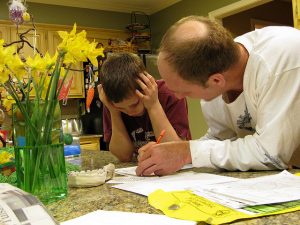 Homeschooling can be a great experience, but as a parent it's also important that you focus on finding an efficient tutor for homework help. The question is, what makes a good tutor for your homeschooling needs? What characteristics should you look for when hiring one? In the following article we look into a few qualities that you should be looking for when hiring a tutor…
#1: Subject Knowledge
The first and the obvious characteristic of a good tutor is that he or she has a good grasp of the particular subject. The person you hire as a tutor for your child must have the necessary skills to help him or her understand the material. Keeping this one thing in mind will help you select a knowledgeable tutor who knows his or her responsibility, someone who will make sure the time that is put in yields satisfying results and enhances the child's learning in more than one way.
#2: Professionalism
Let's face it – professionalism is something you wouldn't want to compromise on when seeking service from anyone, regardless of what business they are in. So why would you compromise when hiring a tutor for your child? Regardless of what subject the tutor is teaching, he has to be professional in every sense of the word. And how exactly do you judge that? Look at how he portrays himself to you and your child. Right from the initial consultation to the first tutoring session – you need to keep an eye on everything to judge the tutor's professionalism so that you can decide whether to continue.
#3: Attentiveness to Your Child's Needs
You are your tutor's client, and it's his job to be attentive to your needs when teaching your child. When you're compensating someone for their service, you would obviously expect the best performance, or the very least, above average. The tutor has to be more than an instructor. He needs to be a teacher who is willing to take the right steps. Any tutor can answer your child's questions, but a good tutor works on the underlying problem and corrects it so that your child will succeed.
#4: Common Sense
A tutor with great knowledge but a lack of common sense doesn't make a good tutor. If you're hiring a tutor, he needs to know how to break down a difficult subject or problem and explain it to your child in an understandable manner. Presenting theory when needed is fine, but teaching the "why" behind that theory is what's really important. And a quality tutor knows how to do that.
Conclusion
The above qualities are most often found in tutors who want to create and maintain a good relationship with you as a guardian. Hiring a good tutor usually makes the compensation you pay worth it; after all, quality matters more than quantity.