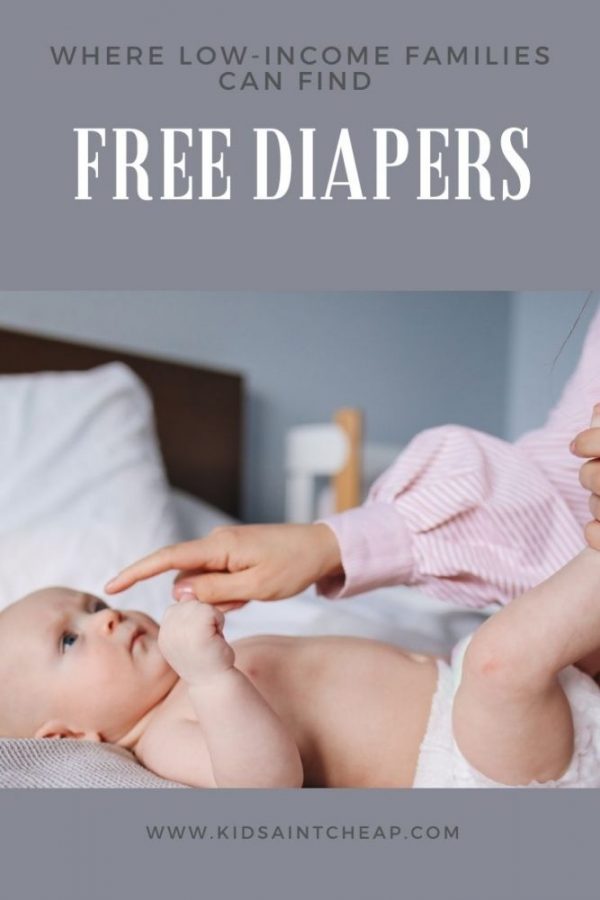 Having a baby when experiencing lower income is a wonderful experience plagued with frustration. When I had my children, I was trying hard to improve my finances and still struggling to get something as simple as diapers. On average, it costs $70-$80 a month to provide disposable diapers for one baby. That can be a hefty expense for a lower income family. Fortunately, there are ways to make things simpler for yourself and ease your finances a little bit. Here are a few ways low-income families can get free diapers.
Help from Friends, Neighbors, and Medical Personnel
There are several avenues where you can seek out free diapers.  The first is from friends, neighbors, and medical personnel.
Ask

f

or

Help

Before

t

he

Baby

Arrives
One of the best things new moms can do is get a ton of diapers in various sizes at their baby showers. Some baby showers even ask on the invitation if guests can bring one pack of diapers.
When you're planning for baby's arrival, consider having one of your shower gift registries with Amazon.  Amazon will send a welcome package valued at $35 that also includes samples of diapers and wipes.
Newborns go through diapers fast, and my newborn was so large, he didn't ever wear the newborn size. Multiple sizes meant I could stash the larger stuff until later (for new parents, don't open them until it's time to use them or they lose their absorbency). Some mothers even go so far as to request diapers on their birthdays and other gift-giving holidays.
As a result of my own experience, whenever I hear someone is having a baby, I start shopping diaper sales so that I can give them a good-sized haul at the shower.
Your Medical Team Can Help
Always check with your OBGYN, pediatrician, and hospital at any time. Your OB and hospital often have free samples of diapers that they can give you. One mother even confessed when she had her babies, she would stash diapers away every day into her bag, and the nurses were very aware. They kept her fully stocked, and she was able to take quite a bit. The pediatrician can also lead you to local nonprofits that help families provide for their babies.
Start

a

Diaper Swap With Other Families
Diaper swaps are great opportunities for free diapers for low-income families. Essentially, you all meet up once a month or so and trade those unused diapers in smaller sizes with others who have diaper sizes you need. It's not talked about much, but often families can't finish a pack of diapers because baby had a growth spurt or the toddler started to successfully potty train. This is also another way to meet other families for playdates and afternoon coffee. Parents need other parents!
Sign Up With Diaper Companies
Another way to score freebies is to sign up with various diaper companies; they often send out samples of a diaper they are trying to sell more of or brand-new types they need feedback for. I once wrote to a diaper company and told them about my experience with their diapers and they sent me coupons for free packs of diapers.
It never hurts to try.
Help

F

rom

Organizations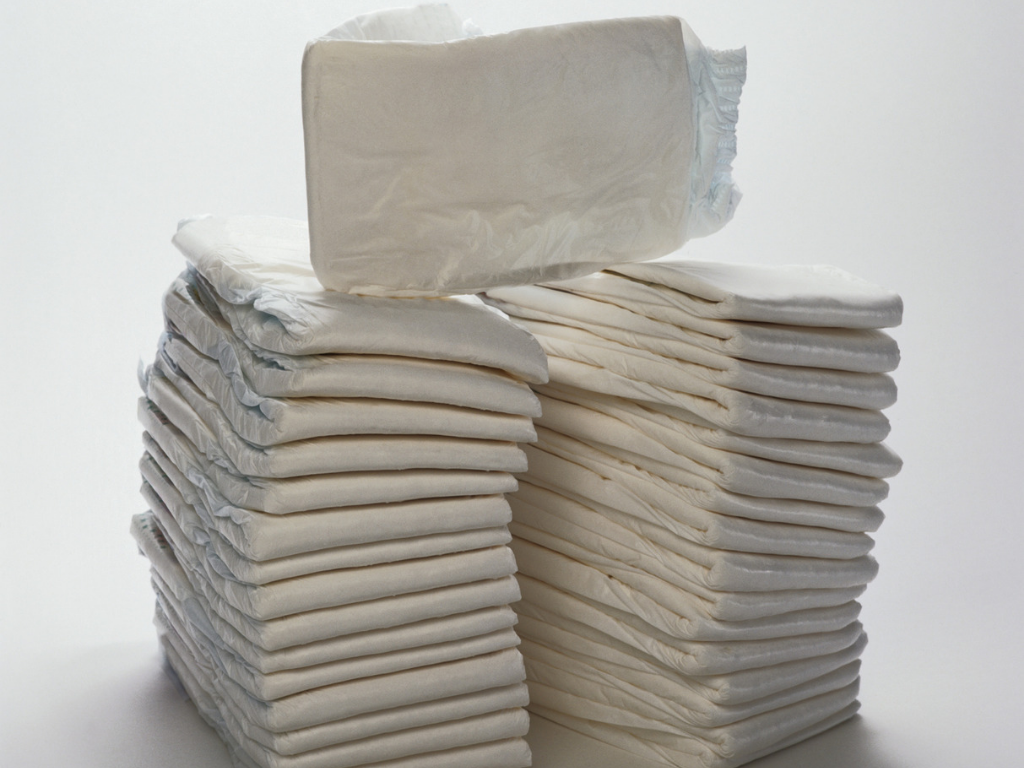 There are several organizations specifically designed to help lower income families have enough diapers to keep their babies in fresh diapers.  (A sad fact is that many lower income families don't have enough diapers, so babies have to stay in soiled diapers longer, often leading to painful rashes for baby.)
Cuddle Me Program
The Cuddle Me Program is both a diaper and food bank.  This program operates in the following locations:
Delaware,
Florida,
Maine,
Maryland,
New Jersey,
New York,
Tennessee,
Virginia,
Washington, D.C.
This association provides diapers, wipes, formula, and other essentials.
Unfortunately, due to some abuse of the program's generosity, all people seeking help from The Cuddle Me Program must be referred by a social worker, social service agency, 2*1*1 call, or church.
Diaper Network
The National Diaper Bank Network is a very valuable tool for low-income families. You can locate a bank closest to you and get the diapers you need. You can also donate your unused diapers that you aren't going to need. I am making a point to donate a pack of diapers every month to help others now that my children are older.
Religious Organizations
Many religious organizations make it their mission to help low-income families find free diapers.  For instance, Catholic Charities frequently has diapers available.  However, you'll need to search for Catholic Charities and your diocese to find free diapers in your area.  Likewise, Lutheran Social Services may also be able to supply you with free diapers if you look by your area.
Local Organizations
Each state has their own local organizations to help you find free diapers for low-income families.  A simple Google search of "free diapers in Tucson" for example or "free diapers in Atlanta" using your own city location should yield results.
Another springboard is to use this website, which lists places you can get free diapers.  Some of the organizations listed are no longer valid, but there are many organizations that are still in business listed by state to help you in your search.
Final Thoughts
A family in need can always use cloth diapers, which are reusable and will save a family quite a bit of money.  However, if the child goes to daycare, they usually are required to bring disposable diapers. It can be scary not knowing how to get that next pack of diapers.  Hopefully some of these suggestions can help you find diapers for your baby.
Editors note: if you are reading this because you are looking at free ways to get what you need for your baby, consider applying for WICs.  This is a public assistance program for families with little children.  A good place to learn more about applying for WICs is Wicstrong.com.
Read More
5 Ways To Save Money On Diapers Using Amazon
Cloth Diapers Vs. Disposable Diapers
Melissa is a writer and virtual assistant. She earned her Master's from Southern Illinois University, and her Bachelor's in English from the University of Michigan. When she's not working, you can find her homeschooling her kids, reading a good book, or cooking. She resides in Arizona where she dislikes the summer heat but loves the natural beauty of the area.