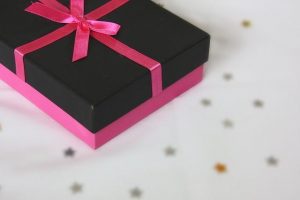 Are you looking to save some money on a last minute Valentine's gift for your significant other or for one of your kids?
We're getting down to the wire with only three days left until Valentine's Day! But don't worry there's still plenty of time to figure out what you want to buy, especially if you don't mind waiting a couple days until after Valentine's Day to receive your gifts.
Here's how you can get a great deal!
Look for Online Deals
Since we're only a few days away from Valentine's Day many retailers are sweetening their sales trying to get rid of the rest of their inventory. This makes right now and the days after Valentine's Day the perfect time to buy.
If you don't mind waiting until after the holiday to get a good deal that's probably your best bet.
Use Coupon Codes
Coupon codes are only an internet search away. The problem is there are so many sites offering coupon codes that it can sometimes take forever to sift through them all and find the best deal.
I was super happy to recently learn that Groupon had rolled out Groupon Coupons. So you can now go directly to them to search for coupon codes! They have a ton of retailers to choose from, including Sears, where you could definitely find a great but inexpensive gift.
That makes it totally easy to find the coupon code you need and to also score the best deal. Plus you can browse their other deals while you're there.
How Do You Save?
Waiting until after a holiday, shopping online, and using coupon codes are definitely my favorite way to save. The internet makes shopping and saving convenient and easy.
Do you have any tips for saving on last minute Valentine's Gifts?