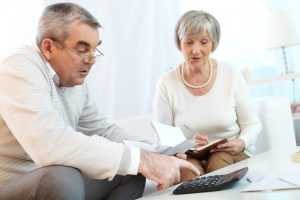 Managing family expenses can be a challenge, especially if you're juggling multiple financial responsibilities and caring for a loved one. Here are some tips for managing family expenses.
Make a budget
The first step to managing family expenses is to create a budget. This will help you to track your income and expenses and identify areas where you can cut back or save money. To make a budget, start by listing all of your income, including your salary, any investments, and any other sources of income. Next, list all of your expenses, including your rent or mortgage, utilities, groceries, and any other recurring expenses. Subtract your expenses from your income to see if you're spending more than you're earning. If you are, you'll need to find ways to cut back or bring in more income.
Track your expenses
In addition to making a budget, it's important to track your expenses to see where your money is going. This can help you identify areas where you're overspending and make adjustments to your budget accordingly. You can track your expenses by keeping receipts, using a budgeting app, or creating a spreadsheet.
Cut unnecessary expenses
Once you've identified your income and expenses, take a look at your budget to see where you can cut back. This may involve canceling subscriptions, cutting back on dining out or finding ways to save on groceries. Look for ways to save money on essentials, like switching to a cheaper phone plan or shopping around for car insurance.
Find ways to bring in more income
If you're struggling to make ends meet, you may need to find ways to bring in more income. This could involve taking on extra work or starting a side hustle. You may also be able to negotiate a raise or ask for a promotion at your current job.
Consider long-term care options
If you're caring for a loved one who is chronically ill, disabled, or aged, you may be eligible for financial assistance to help cover the cost of long-term care. More than 65 million people, 29% of the U.S. population, provide care for a chronically ill, disabled, or aged family member or friend during any given year and spend an average of 20 hours per week providing care for their loved one. If you're in this situation, it's important to research your options and see if you qualify for any financial assistance.
Plan for unexpected expenses
It's important to save money for unexpected expenses, such as car repairs or medical bills. According to Pathways by Amica, the front bumper accounts for nearly a third of all accident damage. This means that car repairs can be costly, especially if you don't have an emergency fund set aside. It's a good idea to save at least a few hundred dollars in an emergency fund to cover unexpected expenses.
Save for the future
It's important to save for the future, whether it's for retirement, your children's education, or a down payment on a house. Looking at enrollment over the course of the 2020–21 school year, 35% of the 68 schools that provided data reported increases in the number of students receiving need-based financial aid. This means that the cost of education is likely to continue to rise, so it's important to start saving as early as possible.
Overall, managing family expenses can be a challenge, but with some careful planning and budgeting, you can ensure that you have the resources you need to care for your loved ones and meet your financial goals. By making a budget, tracking your expenses, cutting unnecessary expenses, finding ways to bring in more income, considering long-term care options, planning for unexpected expenses, and saving for the future, you can manage your family expenses effectively and ensure that you have the financial resources you need to support your loved ones. It's also important to be proactive and stay on top of your finances by regularly reviewing your budget and making adjustments as needed. This can help you to stay on track and ensure that you're meeting your financial goals.