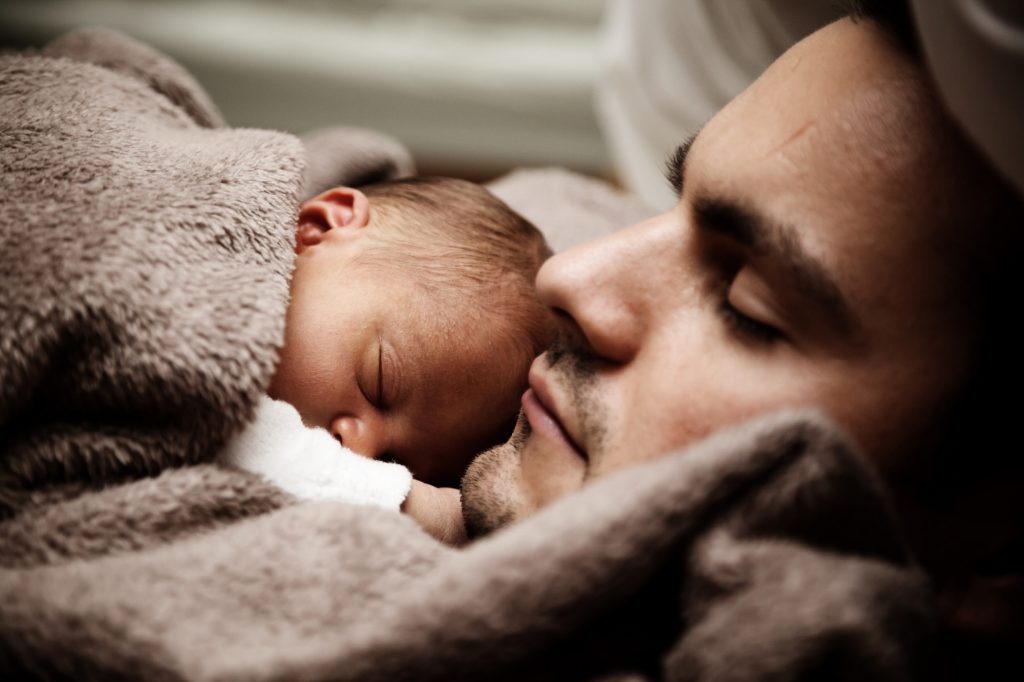 Busy days, sleepless nights, sweet little eyes watching your every move, sweet little brain absorbing everything around them. These are the hallmark aspects of a brand new baby.
Are you expecting? Congratulations! Whether you're growing it inside you or adopting, becoming a new parent or adding another to your brood is a big lifestyle shift.
Your life and your finances are about to change drastically. Are you worried about spending and saving appropriately and effectively? Read on to learn the six best budget tips for your upcoming bundle of joy.
1. 50/30/20
Ever heard of the 50/30/20 rule? If you're totally new to budgeting, maybe you haven't. This isn't necessarily just a "new baby" budgeting rule, it's a general life budgeting rule.
With this rule, you split your income as follows: 50% to financial needs like groceries and mortgage or rent, 30% to financial wants like a new kitchen table or eating out, and 20% to savings (and payment on bad debt like credit card debt).
This rule doesn't change once you add a baby to your family! The baby's needs and wants fit into the same categories. For example, diapers and formula are financial needs. That adorable little summer dress and hat ensemble is a financial want.
Don't think that everything has to change once you have your baby. Basic budgeting rules still apply.
2. Smart, Effective Nursery
If you're expecting a baby, you've definitely been looking at nursery pictures on Pinterest. It's okay, everyone does it.
But be wary not to get sucked into the "beautiful nursery" lie! Just because a room is decorated beautifully (and then named "the nursery") doesn't mean it's effective and practical as a nursery.
One important way you can save money while expecting is to not go overboard with the nursery. Read other parents' experiences with what you truly do and don't need, you might be surprised!
If you do need it, don't be afraid to budget for it. If you don't need it, you can gladly budget that money for something else. Your experience with the nursery doesn't have to be all trial and error if you're willing to heed other people's experience.
Don't hesitate to seek out tips and ideas for your nursery design. It can be smart, effective, practical, and beautiful. Be inspired by other people's ideas and experience.
3. Take a Renewed Look At Your Finances
If it's been just you or just you and your partner, you've most likely been making some unconscious exceptions in your finances. Maybe you have three cars but only need two, but you haven't bothered getting rid of the third because you've been able to afford it.
Now is the time to consolidate those three cars into two. Just because you could squeak by affording it before, doesn't mean you can now. That expense can make a huge difference once you have the baby.
Been holding out for that raise? Now is the time to finally ask for it! You're going to need it more than ever.
Thought about refinancing but never gotten around to it? Now is definitely the time to pull that trigger. Refinancing your mortgage and insurance can greatly impact your finances month-to-month.
4. Remember Your New Expenses Will Rapidly Change
Babies grow quickly, so their needs change quickly. That means your expenses also rapidly change. Anticipate that fact and don't invest too much in any one stage.
If you spend too much on newborn clothes, you won't have enough money just three short months later when the baby needs bigger clothes. Buy secondhand, inherit clothes from older babies of friends and family, and don't be afraid to let your baby repeat outfits.
They don't need a celebrity baby's wardrobe, babies look cute in just a white onesie! Take advantage of that!
This rule applies to everything baby-related, not just clothes. If you're only planning on having one child, try a crib that converts into a toddler bed (if you'll have more kids then you can save money by reusing a normal crib).
5. Buy Necessities Before Birth
There are plenty of things you can buy for the baby now, before he or she is even here. This will alleviate some financial strain after the baby comes, when you're also paying hospital bills.
Keep an eye out for sales and buy things slowly, as you can! A pack or two of wipes here, bottles there, especially all sizes of diapers. Some things you won't know you need until after the baby comes, but many things you know now (like wipes, bottles, and diapers).
You have nine months to prepare, so take advantage of it! Your budget for post-baby will be freed up because you have some supplies you've collected over previous months.
6. Practice Your New Budget Beforehand
Figure out your 50/30/20, including your baby-related finances. Fully commit to it with yourself or with your partner. Then practice it for a month or two before the baby comes.
This experiment will show you where your budget is weak and where it's strong. You'll learn what you need to change and improve, all before you actually have the baby, so there's nothing to lose!
The practice time also gives you a few weeks to get used to your new budget. This will help you feel more acclimated and less stressed when you have your baby: lots of things may be brand new, but at least you've been living this budget for a little while.
In order for your new budget (and practicing it beforehand) to be successful, you and your partner have to be fully on board. This practice time will also show you in what ways you two still need to get on the same page.
New Baby = New Budget
So you're about to welcome a new baby. What a wonderful time in your life! Don't let the fear of change or the unknown take away from your newfound happiness.
These six tips will help you keep your finances in order, even with your adorable new addition. A baby doesn't have to break the bank, all it takes is preparation and discipline. Check out our other articles about babies and parenting!