I have a confession.
I overspent my Christmas budget.
(And I'm not done shopping.)
Overspending At Christmas
I did everything right. I made a list of who I was shopping for and created an overall budget. All was going well until I deviated from my plan.
Typically I plan a vacation for Christmas. I prefer to gift experiences to my family over wrapped presents. Last year, we went to Disney World. The year before, we went to Great Wolf Lodge.
However, this year, my daughter wanted a saddle, and my son had been asking for some 1000+ piece Lego sets. These were items I'd buy for my kids outside of Christmas, so I thought let's go ahead and have Santa buy them. We'll stay home this year and spend our budget on Christmas presents.
I also expected this would create a more relaxed Christmas. I wouldn't have to coordinate the logistics of travel, and I wasn't planning to buy much for Christmas. After all, the presents I was going to buy weren't extra for the sake of Christmas.
I was wrong.
It's not more relaxed and I'm buying more presents than what was on my list.
Creating A Budget Buffer
Something I always do is that I plan to go over budget ahead of time. I do this by creating a budget buffer – usually 5 to 10% of my overall budget. Because overspending at Christmas is not an unrealistic scenario.
Since we're home this year, I've been more inclined to accept invitations to Christmas parties. Also, because we are home, we're going to my in-laws Christmas morning. This added additional people to shop for that were not on my original list.
But good plans are fluid, so I adjusted the budget per person to accommodate the extras.
Another thing that surprised me is my kids wanted to buy presents for other people. I appreciate this, and it was a simple budget obstacle to overcome.
They pitched ideas on what they would do in exchange for extra money. I was able to secure some "maid" service for the next few weeks in exchange for some small gifts. The amounts were small enough that it didn't set me over budget because I had built in a buffer for unexpected purchases.
Plan For Budget Obstacles
What I didn't expect was nostalgia to travel over Christmas. Impulsively, I booked a 3-day trip to Legoland. I paid the full price for the hotel room and park tickets. I was able to use miles for two of our plane tickets and paid for the other two. This was the primary reason that led to my overspending at Christmas.
So what am I going to do now that I'm WAY over budget?
Good plans should be fluid and be able to accommodate roadblocks.
I have to sacrifice in other areas of my budget. I reduced the amount my husband is allowed to spend on me and I pulled from our travel savings account to cover the hotel and tickets.
To pay for the plane tickets, I pulled from January's budget by cutting expenses. Food was cut back, clothing was eliminated, and I cut the flash cash budget in half.
What I Learned
Through this process, I have been reminded of how grateful I am that:
1) I have set my budget up to accommodate impulse decisions – knowing this is standard behavior for me,
2) I have diversified my income so that I know I can generate some back-up income when I needed, and
3) I am committed to remaining debt-free. A few years ago, I would've slapped the trip on a credit card and not thought twice about taking two years to pay for it.
Have you gone over budget this Christmas? How do you handle impulse purchases? Is your budget set up to accommodate your personality? Let us know in the comments.
Read more:
5 Ways to Buy Cheap Christmas Gifts for Kids
Three Things You Can Do to Make Money for Christmas
Favorite Family Christmas Traditions, Modernized!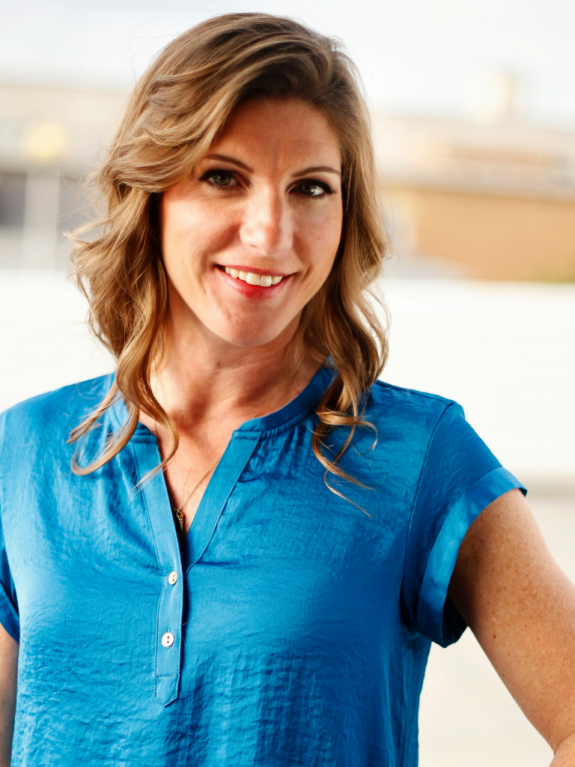 Kate Fox is a former CPA, with twenty years of experience in public accounting and corporate finance. Born and raised in Alaska, Kate is currently based out of southeastern North Carolina.  She loves coaching others on personal finance and spends her free time traveling with her family or relaxing by the pool with a good book, probably about money.