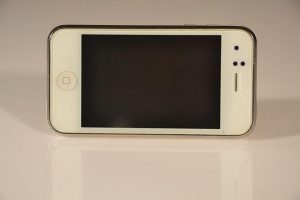 Are you looking for a way to monitor your children's cellphone and tablet activity without constantly hovering over their shoulders?
While technology has made things like learning and entertainment cheaper and easier it's also posed a problem for parents. With a phone or tablet kids now have access to almost anything they can dream up.
For a worried parent of an older child or teen this is where PhoneSheriff can be a huge sigh of relief.
What is PhoneSheriff?
PhoneSheriff is a parental control app that allows you to monitor and restrict access to certain programs on your child's mobile device in real time.
When someone has PhoneSheriff downloaded to their phone and accesses the internet PhoneSheriff will automatically start downloading all logs from the device. This includes call logs, text messages, pictures, internet activity, and GPS location. You can also control usage on your child's phone and block phone numbers by applying filters.
As the parent you can log into your PhoneSheriff account online and view these logs in real time.
How do I Get It?
PhoneSheriff is a paid app that currently costs $89 per year. It works on Blackberry, Android, and IPhone devices. (Including tablets!)
Once your make the purchase you'll be able to setup your PhoneSheriff account and will be instructed on how to install the app on your specific device. For me (Android) this was just changing a couple settings on my phone and then downloading the app from my phone's browser.
It's also important to note that you MUST tell your child they're being monitored. From my perspective as a parent I think this is something you should do whether required or not to keep the trust of your child.
The Benefits of PhoneSheriff for a Parent
If you're wondering what benefits you as a parent would get with the PhoneSheriff app here are just a few:
Avoid Overusing – You can use filters to keep your child from going over his or her monthly usage and to only allow calls at a certain time per day.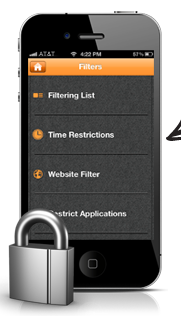 Tracking Via GPS: These days teenagers are tied to their phones. You don't have to wonder where your child is anymore with the GPS tracking feature.
Blocking Phone Numbers – With PhoneSheriff you can block certain phone numbers from being able to call or text your child's device.
Blocking Inappropriate Information – With access to the internet kids can now view anything they can dream up. You can block inappropriate websites and apps with parental controls.
I think this app could be a gold mine for parents of teenagers. Especially if you have a child who has been abusing her phone privileges or going over her data limit each month. The ability to limit phone usage could save you hundreds of dollars each year. And the GPS location feature? Priceless.
While my kids are too young for this to have much benefit right now I can definitely see the need for an app like PhoneSheriff when they get a little older.
What do you think? Would you install an app like PhoneSheriff on your child's phone?