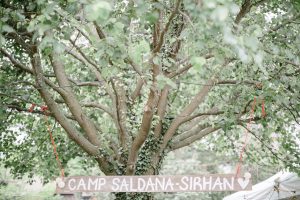 First comes love, then comes marriage, then comes baby…
At least in my case this is how it went. I started dating my husband when we were just kids in high school. We got engaged and started planning our wedding seven years after we started dating. Since we had already lived together in a small one bedroom apartment, there wasn't much that we needed in terms of wedding gifts nor did we have much room to store anything for our future home.
If you're a parent planning a party, shower or event for you kids, or are helping a parent plan an event like this, you need to read this post!
Planning a Shower
I didn't think having a wedding shower was necessary, but being the first wedding on both sides of the family in many years we attending a lot of events because other people insisted. I made it quite clear that I did not need  a shower. It was unnecessary and in my mind, a whole lot of wasted money on, what I pictured to be, kitchen gadgets and pre-baby "nesting"  supplies. I thought everyone was on board with saving money and not throwing me, or us, a shower.
One summer evening after the summer of our wedding we decided to meet up with the rest of the family for a weekend of camping. Hubby-to-be picked me up after work and we drove the hour to the campground where the rest of the family had been since the day before. We went right to our site to set camp up before dark and proceeded to head on over to the main site where everyone was getting ready to have dinner.
Decorating a Fun Event
When we arrived we realized that t he site had been decorated with balloons and signs saying "Happy Camping Shower". Our family was throwing us a camping shower instead of a wedding shower! They got the message loud and clear that we didn't need anything for our home, so instead had a camping shower where under the open sky of the camp site, we opened gifts, all related to camping, our favorite past time. It was amazing.
Having a themed shower, especially if you're planning an event for your child's wedding, can be a great way to save money.
A themed shower limits what people buy. In our case, camping stuff, but if you wanted to have a "kitchen shower" people would likely understand that buying a large picture frame for wedding pictures is not an appropriate gift. Having a themed event is also a great way to make sure you get what you want. Though we didn't ask for this event, I'm so glad my mother-in-law thought of it.
Other Ideas
When my sister-in-law moved out, instead of having a housewarming party we threw her a "fill their pantry" party where, instead of plants and homey stuff, people brought non perishables for their pantry. Everything from spices to baking supplies. They really did fill their pantry!
Parties, showers and events alike can get quite expensive but with a little planning and creativity, it is possible to save money. Coming up with a theme is just one of many ways!
Catherine is a first time momma to a rambunctious toddler. When she isn't soaking up all that motherhood has to offer, you can find her blogging over at Plunged in Debt where she chronicles her and her husbands journey out of debt. You can also follow her on Twitter.