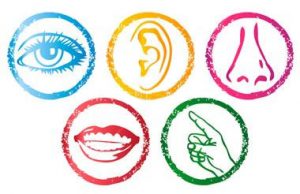 A classic symptom of autism in children is the difficulty they find in processing and integrating sensory information. When occupational therapy is linked with sensory integration, there is a significant improvement in the child's ability to function in daily life. As parents increase their demand for this successful combined strategy, the need for occupational therapy assistants has also increased.
The autism spectrum is so broad, of course, that not all children benefit from such therapy, and some may not need it at all, but an educated therapy assistant will make the therapy engaging for the child and helpful to the parents.
Extreme Sensitivity
Many autistic children demonstrate extreme sensitivity to sensory stimulation. They show extreme sensitivity to touch, loud noises, bright lights, quick movements, and background noises. The sensory input overloads their systems creating stress, panic, and confusion. They often appear unfocused or distracted, but such behaviors are defensive. Likewise, some demonstrate obsessive behaviors or self-stimulating behaviors to manage the sensory overload.
Sensory Processing
You process sensory impacts all the time. Stimuli impinge upon your physical senses, reporting and interpreting your surroundings. Your system delivers messages to your brain and to your central nervous system where integration and interpretation occur simultaneously. If those impacts are too strong, frequent, or loud, you can be overwhelmed and express emotional or psycho-physical symptomatology. Likewise a 3-year old may be "short-circuited" by an assaultive environment like an amusement park. This mechanism is analogous to that endured by the autistic child, but the disconnect between sensory sensitivity and integration/interpretation can be enormous.
Children with autism apparently have a dysfunctional sensory system; for whatever reason, the senses over- or under-react to stimuli. For example:
Visual stimuli may prompt children to spin repeatedly or avoid eye contact.
Auditory effects cause autistic children to cover their ears or runs with anxiety from noises.
Tactile input may present itself as fear of being touched or failure to react to pain.
Taste may provoke refusal to eat certain foods.
Smell may show in child's refusal to use public restroom.
Sensory Integration
A occupational therapy assistant will structure experiences for the autistic child that appear to be play. For example, the child may be tasked to balance on an exercise ball or sit among styrofoam popcorn in a tub. The games involve textures and/or physical pressure points that intentionally distract the child from obsessive concerns. The therapy structures and organizes the child's sensory experience through focused exercises. The strategy creates routine and personal interaction.
The Role of The Occupational Therapy Assistant
Therapy services evaluate, intervene, and measure outcomes of therapeutic "games." The therapist will work with child, family, teachers, and caregivers to learn, replicate, and measure the intervention and outcomes. The occupational therapy assistant will provide sensory stimulation in an organized, prioritized, and engaging way to model behaviors that organize the central nervous system. The therapy will modulate erratic behavior by balancing and integrating the sensory experience. And, the occupational therapy assistant will develop additive behaviors that organize responses to stimuli.
The strategic approach identifies and addresses the strength and nature of a specific sensory response, rather than not assume there is a standard behavior to train to. The strategy says, "One size does not fit all," and adapts the therapy to that need. This adds to the engagement and student/child's success. Children with autism display unique personal, social, and communicative relationships that follow paths specific to the child. Addressing those identified needs with relevant therapies remains the most effective strategy for helping the child navigate those waters.