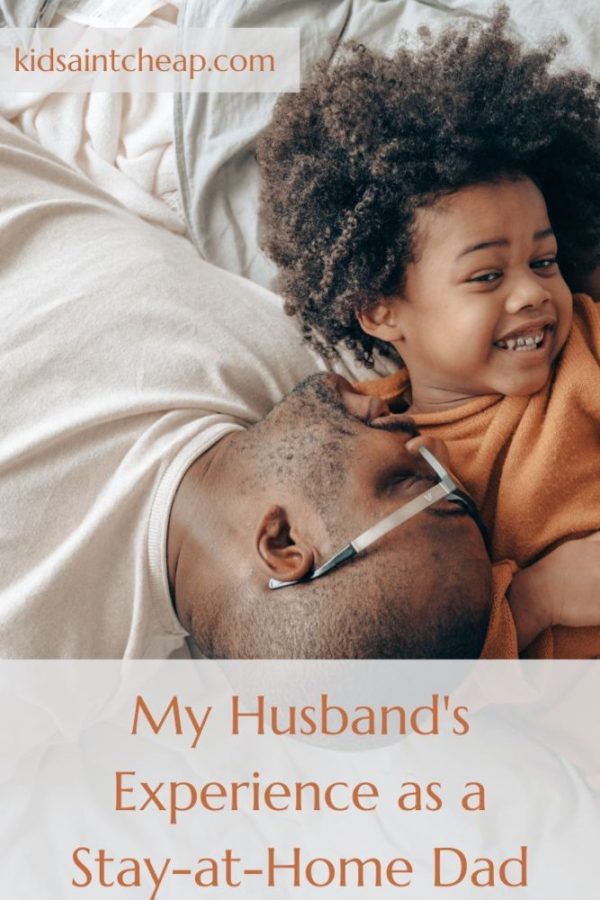 One of the best benefits of modern society is that families have many choices when it comes to childcare. The mother or father can stay home with the child, have a grandparent watch the child, or utilize a nanny or daycare. When my husband and I had our first child, my husband became a stay-at-home dad.
A Little Background
I taught full-time when we had our first child; my husband was in graduate school. Unfortunately, we lived in the suburbs of a large city, and quality daycare was $800 to $1200 a month, which we couldn't afford. So, my husband dropped to part-time student status and cared for our son for the first two years of his life. While my husband enjoyed that time, he found the stay-at-home dad experience challenging sometimes.
My Husband's Stay-at-Home Dad Experience
Even now, stay-at-home dads are not the norm, so they get more attention (both positive and negative) than stay-at-home moms do.
Prepare for Judgment (Positive and Negative)
My husband was shocked at the judgment he experienced.
Positive
Many moms praised my husband for being involved and a good dad. They told him how great it was that he had the flexibility to stay at home and spend time with our son.
Negative
On the flip side, he also experienced some negativity. On the mild side, some women praised him for "babysitting" his child, which he found frustrating. Because, of course, he wasn't babysitting; he was raising his child.
However, he faced stronger negativity from people who saw him as less than other men because he cared for his child instead of working and earning an income. While stay-at-home moms can do their job mostly judgment-free, stay-at-home dads are unusual even in this day and age. Some people can't shake their gender expectations.
Must Be Self-Confident
Because he doesn't take criticism personally, other people's judgment didn't bother him that much. Mostly he was able to laugh it off. However, any man considering being a stay-at-home dad must be self-confident and have thick skin.
Enjoy the Time with Your Kids
Not all parents get to stay home with their kids, so those that do are privileged. Enjoy the time you spend with your kids, whether it's mom or dad staying home. The old saying, "The days are long, but the years are short," definitely applies. The time you spend with your kids when they are little is fleeting.
Expect Some Challenges
Finally, expect some challenges. For example, my husband sometimes felt uncomfortable attending a kid's library event or class and being the only dad in a room full of women. While the moms could talk easily to one another, he felt awkward.
My husband also said that it's essential that the wife of a stay-at-home dad be comfortable with her husband being around other female parents when he joins social events for kids.
Final Thoughts
Overall, my husband's stay-at-home dad experience was a positive one. After he finished his degree and we had two more kids, he went to work, and I became the stay-at-home mom. When caring for your children and providing for your family, only you can say which childcare experience is best.
Read More
Choosing Daycare: Finding the Perfect Fit
Where to Find Financial Support for Stay-at-Home Dads
Where to Get Free Cloth Diapers for Low-Income Families
Melissa is a writer and virtual assistant. She earned her Master's from Southern Illinois University, and her Bachelor's in English from the University of Michigan. When she's not working, you can find her homeschooling her kids, reading a good book, or cooking. She resides in Arizona where she dislikes the summer heat but loves the natural beauty of the area.