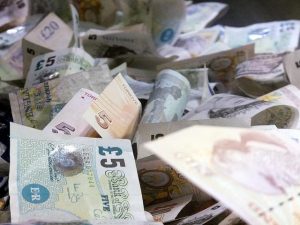 Regulations imposed by the Financial Conduct Authority (FCA) have been responsible for culling many payday lenders that are unwilling, or unable, to abide by the tough new rules. The mass exodus of payday lenders from the market in the last few months is the result of the FCA's strict regulatory regime, with a third of the UK's 210 payday lenders failing to apply for permission to operate. This is in addition to the 30 or more payday lenders that had their licences revoked by the Office of Fair Trading (OFT) before the FCA took the helm.
The result is a cleaner, fairer industry. But could there be a risk that the lack of competition resulting from this cull is starting to have adetrimental effect on the priceof payday loans?
Competition and Markets Authority investigation
As a result of the perceived lack of competition, the Competition and Markets Authority (CMA) recently launched an investigation to discover what benefits, if any, consumers would experience if steps were taken to encourage alternatives to payday lenders likeWonga. While the full report will not be completed until later this year, the CMA has already released a snapshot of the problems it has uncovered to date.
One of the biggest problems facing the industry is the tendency for prospective borrowers to make their lending decision based on the speed they can access the cash, rather than the overall cost. This is causing typical payday loan customers to pay over the odds by between £5 and £10 per loan.
Recommendations for change
To solve this problem and make it easier for consumers to make a decision based on price, the watchdog has proposed the creation of an independent price comparison website. This will help consumers to quickly and clearly establish a picture of the overall cost of a loan that has been tailored to meet their specific needs.
The CMA also believes consumers will benefit from a clear breakdown of the costs, along with periodic statements of their debt, if they fail to repay their loan by the agreed time. Another measure proposed at this early stage includes the clamping down on payday loan 'middlemen' or brokers, who generate leads before selling them to the highest bidder. In such cases, many consumers are often unaware they are dealing with a lead generator.
The demand for payday loans
One fact the investigation cannot fail to recognise is the demand for payday loans, which is certainly here to stay. The payday loan sector has enjoyed considerable growth in the last few years, so much so that these small changes alone could result in a consumer saving of £45million per year.
A spokesperson for the Competition and Markets Authority, said: "Short-term loans like these meet a very clear need for around 1.8million customers a year. This level of demand isn't going to go away so it's important to ensure this market works better for customers."
A dearth of viable alternatives
Much of the demand for payday loans is thought to be driven by a lack of viable alternatives. However, in a recent poll of its customers by payday lender Wonga, 77 percent of respondents said they would rather take out a payday loan than use short-term credit sources such as credit cards or overdrafts.
Consumer organisations such as Citizens Advice believe the best way to increase competition is to breathe new life into the industry with affordable alternatives such as 'micro loans' from banks. However, it is unlikely the banks would be able to compete with the speed and convenience with which payday loans can be sourced.
The CMA investigation is ongoing. In the meantime, further clampdowns on the sector are being introduced by the Financial Conduct Authority (FCA), which is responsible for regulating the industry and ensuring consumers' interests are put first. This hands-on approach is certainly having the desired effect, with only those payday lenders willing to abide by its higher consumer protection standards still operating in the industry.
Author Bio: James Williamson is a finance writer, food lover and compulsive coffee drinker who fights the good fight to protect consumer rights.
Do you believe payday loans are overpriced if they are used as a short-term option? Would you be able to source short-term credit elsewhere if payday lenders were not in operation? We'd love to hear from you, so please leave your thoughts in the comments section below.