I like Halloween. It's not my favorite holiday but I do think it's pretty fun. Between ages 19-33 I could have cared less about it to be honest but now that I'm a Mom I do enjoy it. Plus, there's candy involved so it's got to be a good one right?
Brian's post Best Halloween Movies for Kids got me thinking about the movies I have enjoyed over the years. I thought his list was great!  It's the Great Pumpkin Charlie Brown, Escape from Witch Mountain and of course any of the Simpson's Halloween episodes are awesome!
So, today I am going to share some of my other favorite Halloween movies. These may not have a Halloween theme but I like them and most of them are good if you only want to be semi-scared. I usually don't go for full blown guts, blood and gore but every once in awhile it's okay. Again these are MY favorites and not family friendly movies. If you have teenagers they might be okay — other than that ,wait until you put the kiddos to bed,  pop some popcorn and enjoy! If you dare ~ muahahahahahahaahaha (that was my evil laugh if you were wondering).
Favorite Halloween Movies
The Phantom of the Opera
Available on: Amazon
Price (at time of posting): $7.91 sale — $14.99 Regular
I love The Phantom of the Opera in general.  I actually like the newest (2005) release of the movie better than the 1993 release. However, I feel that this particular version is much better for Halloween. I mean really, it stars Robert Englund – aka Freddy Krueger – as the Phantom, so it is going to be scary and have some gore associated with it. If you want to see a handsome phantom and enjoy all of the wonderful music you associate with the Broadway musical — go with the 2005 version. However, if you want to see a terrifying phantom, the 1993 Robert Englund version is the one for you! Of course, if you are like me, you will love watching both!
The Silence of the Lambs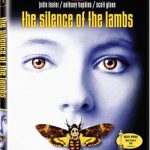 Available: Amazon
Price (at time of posting): $12.91
This is one of my favorite scary movies. I have seen it a million times and it still creeps me out everytime! Jody Foster's determination and strength almost made me want to be an FBI agent — almost. Anthony Hopkins role as Hannibal Lecter promptly talked me out of it!
Interview with the Vampire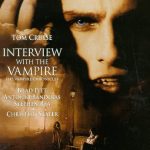 Available: Amazon
Price (at the time of this posting): $6.05 Sale — $19.99 Regular
I so enjoyed this movie but I haven't seen it in ages. It was scary and surprising. The young Kirsten Dunst played her role brilliantly and Tom Cruise and Brad Pitt were excellent as well. It may not be the scariest movie of all time but it's certainly one of my favorites and a good one to watch on Halloween.
The Shining
Available: Amazon
I have only seen this movie once and it scared me half to death — so I would be remiss if I didn't include it. Someday when I am braver I will watch it again. If you haven't seen this classic horror film you should pick it up this Halloween and watch it! The movie may be old, the special effects are a bit outdated but I am sure it will still give you nightmares — if you like that sort of thing.
Scream
Available: Amazon
Price (as of this posting): $6.49
So apparently all the Halloween type movies I have seen were in the 90's or later. This move was a little more gory than I like but I was surprised by the ending and terrified while I watched it. I enjoyed it and think it makes a fantastic Halloween movie.
I hope you all have a fun and safe Halloween whatever you decide to  do!
 So what are your favorite movies? Do you like to be terrified or only a little scared like me 🙂