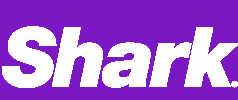 When I first saw the infomercial for the Shark Steam Mop, I froze  — eyes wide and just stared in amazement. "What a glorious invention!" I thought to myself. Then another thought chimmed in, "Remember the Sea Monkeys." What? Oh  yeah — the Sea Monkeys…
Sea Monkeys made me cautious
Anytime I see something on TV – that I think looks too good to be true – I usually find out that it is. I first experienced this when I was about 6 or 7 years old. I begged and begged and begged for some Sea Monkeys. If you don't know what these are take a look. My Grandpa finally gave in and got them for me.
I was over the moon with excitement! I couldn't wait to see them grow into the creepy alien looking things on the package, to watch them build cities and to do whatever else Sea Monkeys do. I was so disappointed to discover that after waiting for weeks for them to do something — anything, that they did absolutely nothing!
All they turned out to be were stupid little brine shrimp. No disrespect to brine shrimp of course, but they are super boring and look nothing like sea monkeys — or what I thought sea monkeys would look like. Lesson learned.
So, I was cautiously optimistic about the Shark Steam Mop. After all, if it didn't do what I thought it should, I would just take it back to the store.
Deciding to buy the Shark Steam Mop
I asked my husband to watch the infomercial and he was on the fence about whether or not we really needed it. I explained that it would a be great thing for us to have. I would be able to get the floors clean, without having to worry about using chemical cleaners. This was especially important to us at the time, because the boys were getting ready to crawl and putting everything into their mouths. With the steam mop, it only uses steam to clean the floor. Before long, my husband was on board with trying this product as well.
We found one at Costco (it came with extras that the other ones we saw, did not have) and the rest is history. I love my Shark Steam Mop and I wouldn't want to be without it. Here are some of my favorite features:
It's light weight and really easy to use. I don't have to lug a bucket, cleaner, or anything else with me. Simple!
As I mentioned before; there are no chemicals — just hot steam to clean your floor.
The floor dries in just a few minutes. This is fantastic! With 2 kids and a dog running through the house at all times, I don't have time to wait for floors to dry.
If something gets spilled – and it usually does – I can just grab my steam mop and have it cleaned up in a jiffy! It cuts through everything including juice!
I never have to buy floor cleaner — so it saves $$$$. Gotta love that.
No streaks and the hot steam leaves the floors really clean.
I just acquired my second Shark Steam Mop. My other one lasted for 3 years. I'll admit that my first one would have lasted a lot longer, if I had treated it nicer. It got used a lot and I never drained the left over water out when I was done, like the instructions told me to.
Getting my new Shark Steam Mop made me fall in love with it, all over again! It really is a great invention and it's my favorite cleaning tool ever!
There are a couple of models and I just have the basic Shark Steam Mop (on Amazon.com for $59.85 Retail $99.99). They do have a Deluxe Shark Steam Mop (on Amazon.com for $99 — Retail $149) and they also have the Shark Vac then Steam (on Amazon.com $149.99). I can't say how those work but if they are anything like the basic model, I'm sure they are wonderful.
Be aware that it is recommended for use on, "…sealed hard floors–including wood, tile, linoleum, and vinyl…"
Do you have the Shark Steam Mop? What do you think of it?