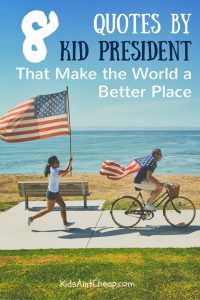 Does life get any better than an adorable 9-year-old in a suit imparting wisdom to the world? Anytime I read or hear quotes by Kid President, I give that kid a virtual thumbs up.
This world is pretty riddled with opinions, division, prejudice, and all-out hatred. The message Kid President brings is to look inward and be the change you want to see elsewhere in the world. It's the same message I want to teach my children – plus, I'd be lying if I said I haven't applied his words of wisdom to my own life.
That's why I've put together these shareable graphics for you to pass around or pin for later from Kid President. They're compatible with Facebook, Instagram, or Pinterest. So grab your favorite and brighten up someone's day.
"A Pep Talk from Kid President" via YouTube
[youtube https://www.youtube.com/watch?v=l-gQLqv9f4o]
8 Quotes By Kid President That Make the World a Better Place
1. "This is your time. This is my time. This is our time."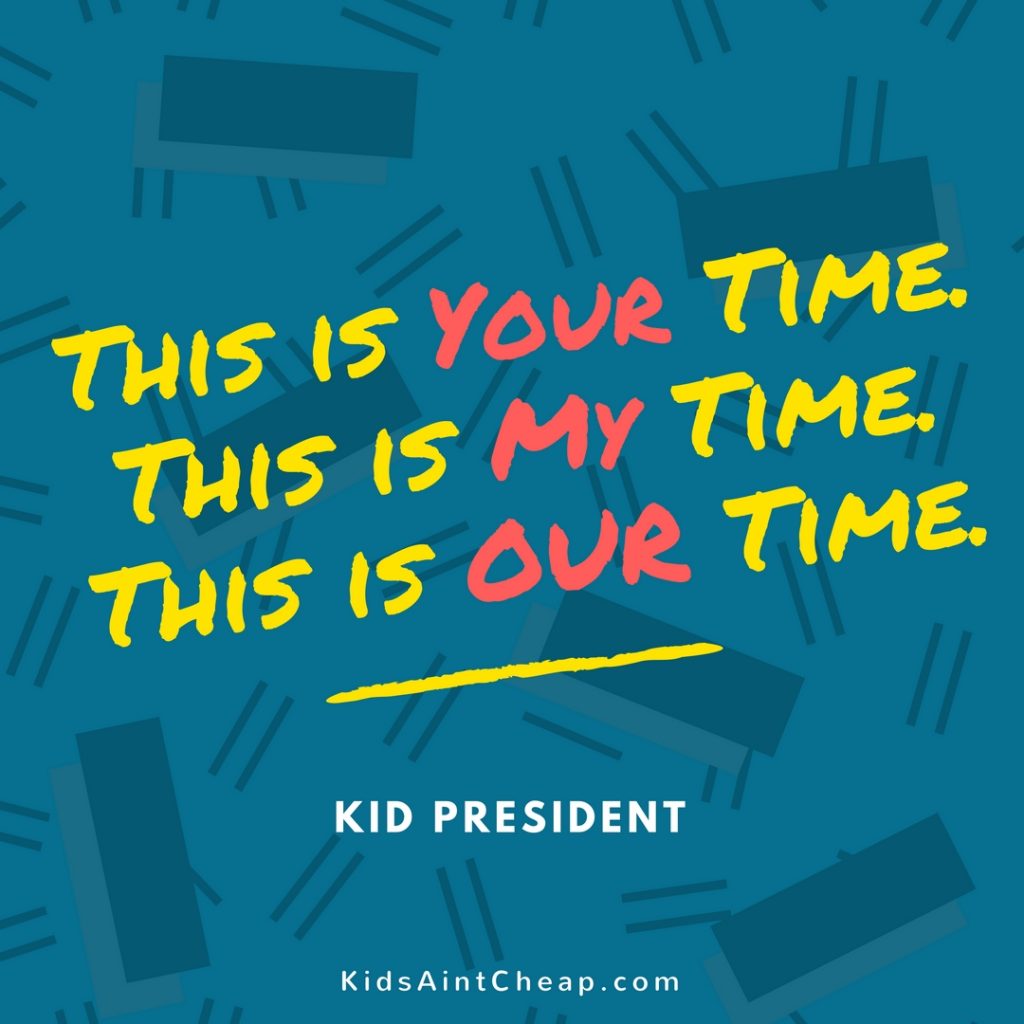 2. "If you can't think something nice to say, you're not thinking hard enough."
3. What will you create to make the world awesome? Nothing if you keep sitting there."
4. "Before you say something about the barbecue sauce on someone else's shirt, take a look at the barbecue sauce on your own shirt."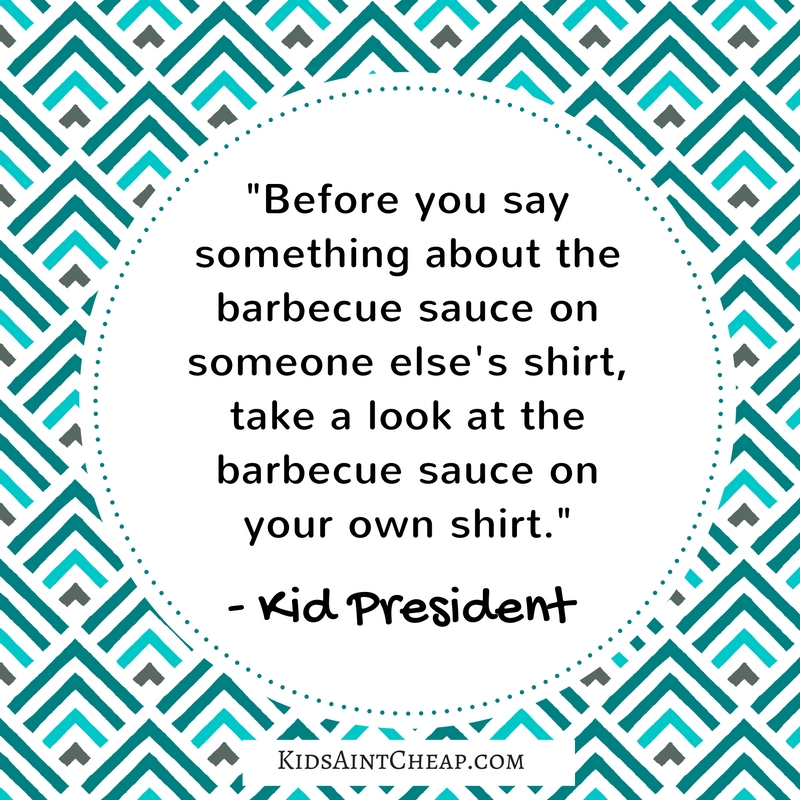 5. "It's everybody's duty to give the world a reason to dance."
6. "Life is tough, but so are you."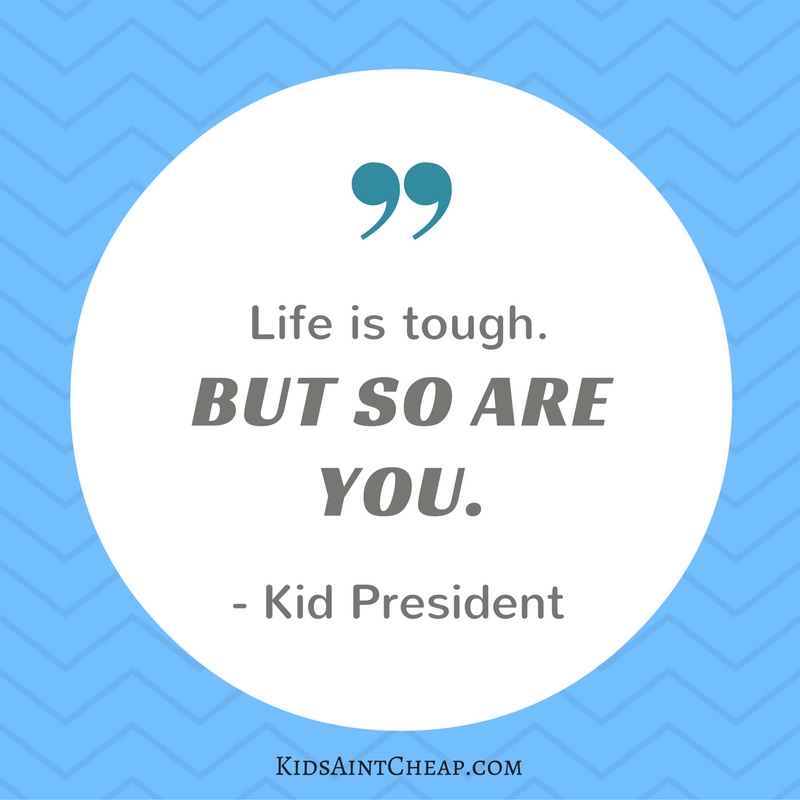 7. "You were made to be awesome."
8. "Life is tough, but so are you."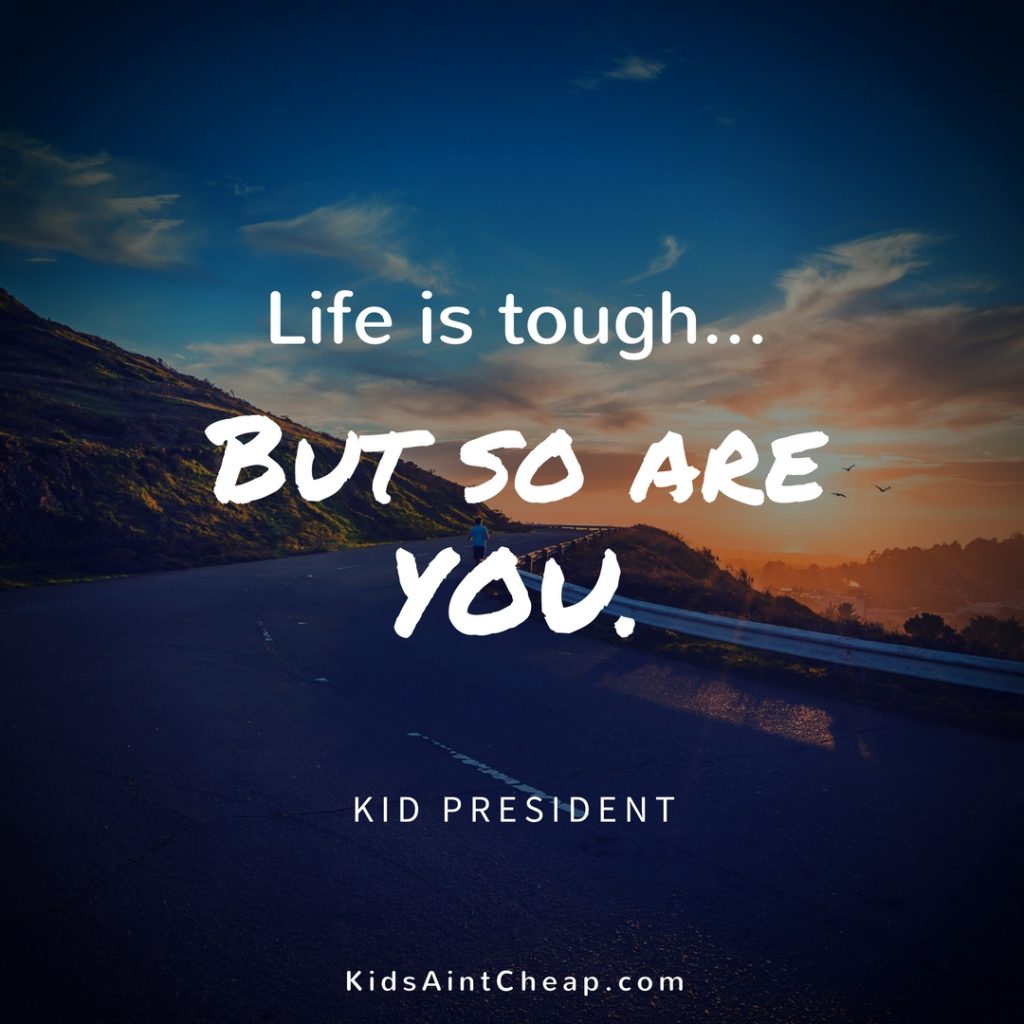 What's your favorite of these quotes by Kid President? Share in the comments below!