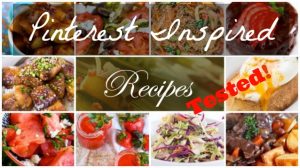 In the last few weeks, my bi-weekly meal plan has become, well boring. Both my husband and I have been feeling like we eat the same 10-15 meals over and over. Since meal planning is the single easiest way to keep our money in check (we're suckers for grocery stores) I need to do it. The thought of walking into a grocery store without a list gives me near panic attacks knowing the amount of money we will end up wasting on food!
Feeling uninspired is not how one wants to enter a meal planning evening. Since I knew it had to be done, last week I turned to the internet for some inspiration. Since I love a good food picture without all the text to sift through, Pinterest was fun to browse. I picked a few recipes, ran them by the husband, bought the ingredients and gave them a shot. I'm happy to report so far we've had nothing but success!
Recipe 1: Taco Casserole
The first recipe we tried was Taco Casserole. I love tacos, my husband isn't so crazy about them. He finds them messy and annoying to eat (his words). Making tacos in a casserole form seemed to be a great compromise.
What I changed: In the final steps of the recipe it calls to add shredded lettuce and tomato and then continue baking. Since I hate soggy lettuce, I instead topped the ground beef with a jar of salsa (instead of tomato) and shredded cheese, totally omitting the cooking with lettuce and tomato. I added the fresh lettuce and some sour cream when we ate it.
This was super fast, cheap and yummy. You can use whatever chip or tortilla you want in the bottom and can play with the spices. I will be making this again for sure.
Total cost: $10.98 ($1.83 per portion) 
Recipe 2: Southwest Chicken Soup
The second recipe I tried was a clean-eating, two bean southwest chicken soup/chili.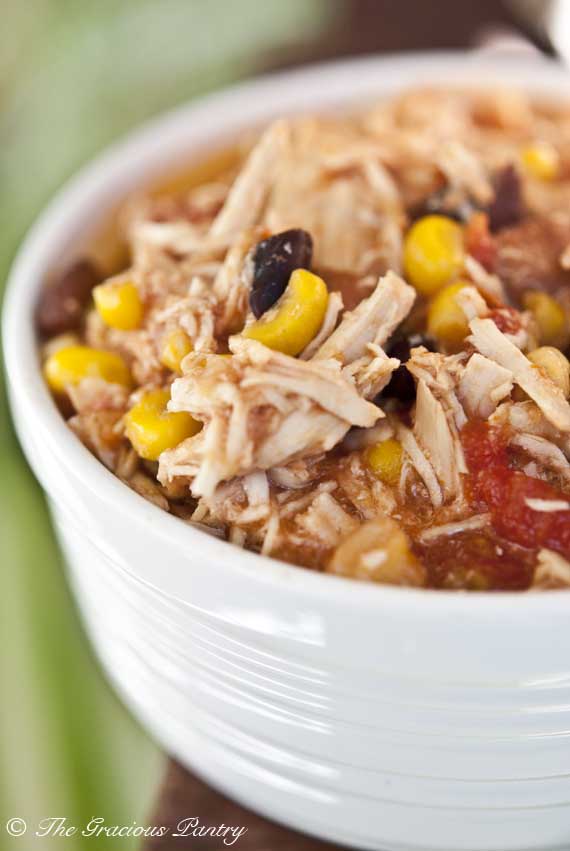 I didn't change much other than swapping pinto beans for romano beans (plus the one can of black beans). This was even easier in terms of prep considering it was a slow cooker recipe. If, and when I make this again I will use a different flavor salsa since it is the salsa that gives all the flavor. I'm thinking about trying it with a peach mango salsa next time. The hardest part of this recipe was getting my can opener to work. It made a LOT and tasted great two days later as leftovers. This recipe easily made enough for six large adult portions.
I chose to eat it with tortilla chips, super yummy.
Total cost: I lost my receipt but I think it was approximately $12.00 total or $1.50-$2.00 per portion depending on size.
We have one more recipe on dock to try next week. I'm optimistic because of all three new recipes, it's the one the reviewed the best.
It's easy to find excuses to not do your meal plans but meal planning, when done properly, will save your sanity and budget! If you're feeling uninspired check out a new recipe book, website or Pinterest for some new ideas.
What Pinterest recipes do you love?  Post them below so we can all share!
Catherine is a first time momma to a rambunctious toddler. When she isn't soaking up all that motherhood has to offer, you can find her blogging over at Plunged in Debt where she chronicles her and her husbands journey out of debt. You can also follow her on Twitter.