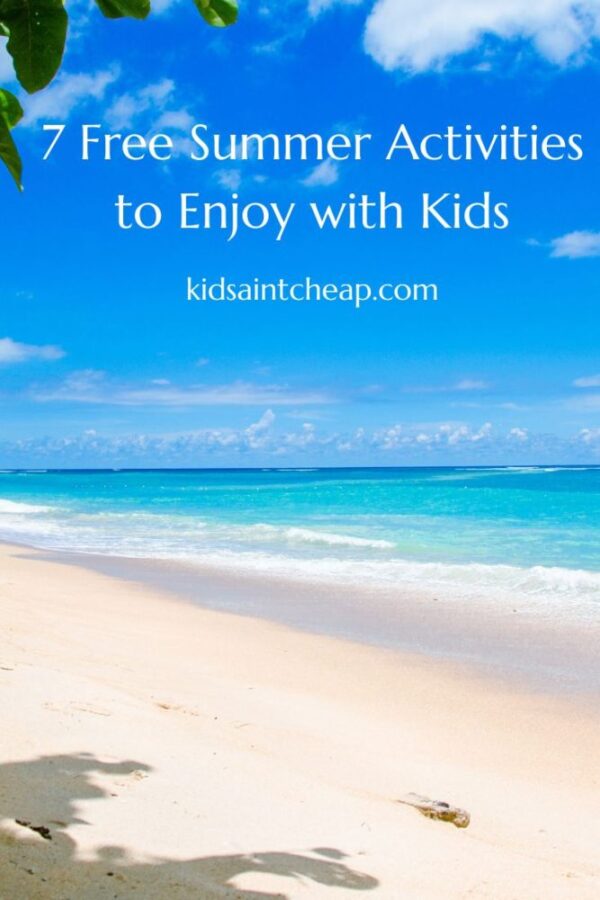 Now that our kids are teens, they are less satisfied with having a low-spend summer, unfortunately. While we have spent money doing fun things with their friends, we try to even out the spending with activities that cost nothing (or close to nothing). We have a list of free summer activities we've enjoyed this year and plan to continue next summer.
7 Free Summer Activities We've Enjoyed This Year
We find our free summer activities through Facebook and Google searches. Sometimes friends will also tell us about free events.
Shakespeare in the Park
A local park hosts two different Shakespeare plays. Each play runs for three weeks and is free. Bring your lawn chair or a blanket and enjoy the play. We went to watch Measure for Measure last week, and in a few weeks, we'll return to watch Romeo and Juliet.
Patrons ranged from young children to retirees. People brought snacks, and one older couple even enjoyed the wine they brought while watching the play.
Kids Bowl Free
Okay, this one isn't completely free. My kids can bowl for free through the Kids Bowl Free program, but I paid $16 for them to get bowling shoe passes. Our total expenditure was $32, and so far, we've bowled six times, with many more bowling days in our future before summer ends.
If we bowl ten times before the end of summer, each trip for two games of bowling for two kids plus shoes for each will cost us $3.20 per visit, which makes this a cheap outing.
Niagara Falls
Since Niagara Falls is in our backyard, we visited the sights. Seeing the Falls was free; we only had to pay $5 for parking.
Park Days
My kids meet with some friends at the park to chat, play, create chalk drawings, etc. We've done this at least four times this summer. My kids are happy anytime they can meet their friends to hang out and talk.
Art Gallery
Our local art gallery had a free day when they reopened after significant renovations. We met up with friends and spent a few hours touring the new gallery. I'm not going to lie; we stopped at some paintings, trying to figure out the images! But other paintings were gorgeous, and we saw quite a few by artists like Picasso, Rembrandt, and Kahlo.
Beach Days
We've had several beach days with other families with teens. The kids swim, metal detect, and bury themselves in the sand. They enjoy their time at the beach and hanging out with friends. We, parents, love that it's a free, memorable summer activity.
Home Movie Nights
One family in our group enjoys hosting events. Their favorite activity is having everyone over to watch a movie they project onto their garage. People come a few hours before dusk, talk, hang out, and roast marshmallows. Then, we all watch the movie together at sunset.
Final Thoughts
Entertaining teens is more expensive than entertaining younger children. However, we've found many free summer activities to enjoy this summer, which helps offset the price of the expensive activities that the kids want to do.
Read More
7 Free Activities to Do with Toddlers This Summer
Should Your Teen File a Tax Return for a Summer Job?
Cheap, Fun Ways to Stay Cool This Summer
Melissa is a writer and virtual assistant. She earned her Master's from Southern Illinois University, and her Bachelor's in English from the University of Michigan. When she's not working, you can find her homeschooling her kids, reading a good book, or cooking. She resides in Arizona where she dislikes the summer heat but loves the natural beauty of the area.