Since the CDC recently released their guidelines for schools to reopen in the fall, many parents are considering homeschooling their children.  This may be because they fear their child getting COVID-19 or they feel the guidelines are too restrictive.  If you are keeping your options open, here's what you need to know to homeschool your child in the age of COVID-19.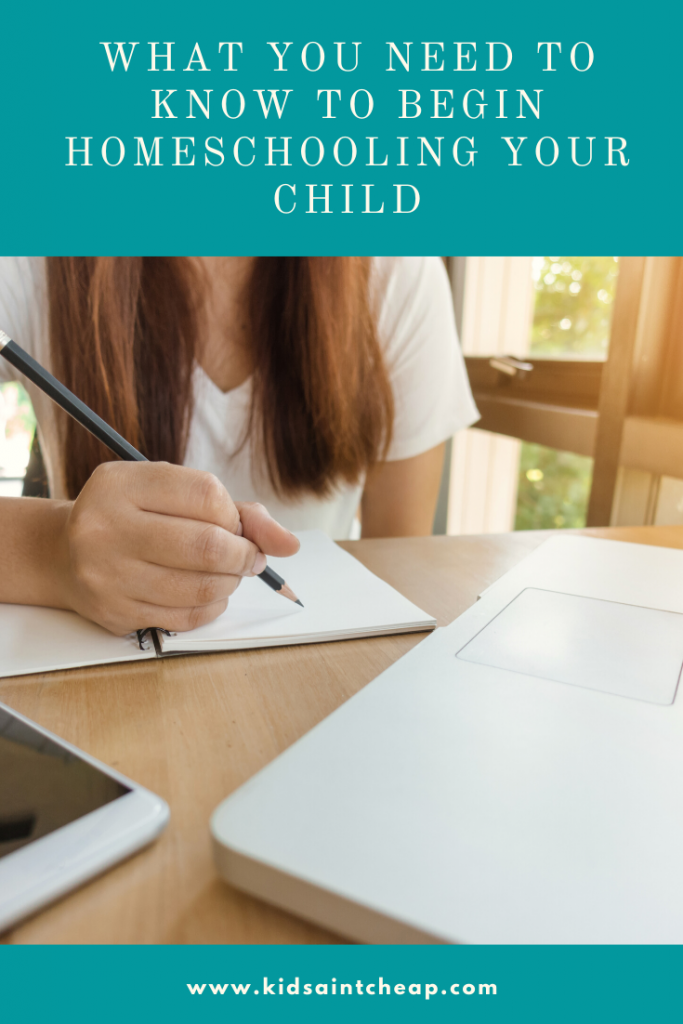 Check Your State's Requirements
Every state has different requirements for homeschoolers.  Some states such as Illinois do not even require that you report to your state that you've begun homeschooling.  Other states like Pennsylvania have strict oversight.  In that state, each year you must keep a portfolio of learning and have a designated person approve it at the end of the year.  Some states are in between and require that you just send in an affidavit that you are currently homeschooling.
Consider Online School
Especially if you have older children, you may want to consider enrolling them in an online accredited program.  If you are homeschooling simply because of COVID-19, you may find that next year the virus (and all of the restrictive guidelines) have diminished and you're ready to send your kids back to school.  You can do this seamlessly if you've had your child in an accredited online school.
Plus, if you're also working from home, you can be less involved with an online school.
Homeschooling Takes Less Time
How quickly children can complete their work when homeschooling is astonishing to many parents.  When a child goes to a brick and mortar school, there is a lot of waiting.  Waiting for other kids to finish an assignment before the teacher moves on.  Waiting for kids to quiet down for instructions or to go to lunch, etc.  When you eliminate all of the waiting time and children are allowed to do their work at their own pace, school can be completed surprisingly quickly.
You shouldn't be surprised if your lower elementary kids finish all of their school work in an hour or two.  Middle school kids will likely take three to four hours.  High schoolers will need five to six hours.  As long as the work is getting done, there's no need to take eight hours a day like brick and mortar schools do.
Don't Recreate School at Home
Many first time homeschoolers try to recreate brick and mortar school at home.  These parents try to develop a strict schedule and use the same materials schools do.
Please realize that children will thrive in homeschooling when you relax the rules a bit.  You can let kids work at their own pace as long as they get their work done for the day.  Take the time to find curriculum your kids will love now that you have the freedom to pick and choose.  My daughter loves Legos.  So, we bought a Lego science curriculum that is STEM-based.  You have the freedom to make those types of decisions.
Final Thoughts
These are the basics of what you need to know to homeschool your child in the age of COVID-19.  I know the decision to homeschool can be scary, but many, many parents homeschool.  Their children go on to become successful adults.  If you chose, you can do this.
Melissa is a writer and virtual assistant. She earned her Master's from Southern Illinois University, and her Bachelor's in English from the University of Michigan. When she's not working, you can find her homeschooling her kids, reading a good book, or cooking. She resides in Arizona where she dislikes the summer heat but loves the natural beauty of the area.