Nursing is no longer a cookie cutter job of emptying bedpans and assisting doctors.While there are programs such as Gwynedd Mercy's ABSN program that will give you the training to enter the nursing profession, nursing has diversified to include a number of specialties. Nor are all nursing specialties paid the same. Here are the six most profitable nursing specialties, some of which are also among the fastest growing disciplines.
Nurse Anesthesiologist
Nurse anesthesiologists perform almost all the tasks of anesthesiologists, and they are paid almost as well, too. Depending on where you live and the type of facility you work in, pay ranges from $100,000 to $130,000 per year. If you're willing to work nights and weekends or work in the emergency room, pay rates could hit $150,000 per year. Conversely, if you work part time at a surgical center or for a dentist's office, you could earn $30,000 a year working one or two days a week.
If you already have a bachelor's degree in nursing, you can become a certified registered nurse anesthesiologist. You will have to complete CRNA continuing education courses at an institution like Valley Anesthesia to retain this certification.
Legal Nurse Consultant
A legal nurse consultant provides medical expertise for lawyers. This may arise as part of wrongful death suits, worker's compensation cases, or disability cases. Depending on the jurisdiction where you live, you will need a registered nursing license of some kind to work in this area, though a bachelor's degree is not always required. The pay for full-time legal nurse consulting is around $60,000 a year, though it is often held as a second job or part-time job in retirement.
Nurse Researchers
A nurse researcher or research nurse works for a medical lab, university or non-profit. You may be writing grant proposals, assessing patients in medical studies or crafting reports based on gathered data. Research nurses earn anywhere from $75,000 to $100,000. If you work for a university, you may qualify for free continuing education courses through the school or free to reduced tuition at the institution for your own children.
Mental Health Nurse Practitioners
Mental health nurse practitioners earn between $70,000 and $90,000. They provide medical supervision and support for the mentally ill, those dealing with substance abuse, and nursing homes. Pay is correlated with demand, conditions, and risk. If you work overtime in high-risk environments like correctional facilities, you could hit or exceed $100,000 per year given how few are willing to work with there.
Certified Nurse Midwife
Certified nurse midwives earn an average $75,000 to $80,000 per year. This career is overwhelmingly dominated by women and it is an excellent choice for women who want to work in one of the most hopeful areas in medicine – bringing new life into this world. Midwives may work in birthing centers, visit the client's home to aid in home births, or work in a hospital. This fast-growing nursing job category is driven by those who simply cannot afford to be attended by an OBGYN, so growth is expected to hit 31% by 2022.
As you can see, nursing goes far beyond the usual registered nurse positions. All these positions have their own specific advantages and some may cater to your strengths more than the other. Please make the time to evaluate each option and see which one would be a perfect match for you.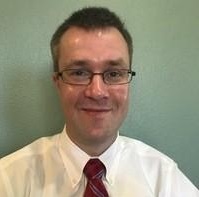 James Hendrickson is an internet entrepreneur, blogging junky, hunter and personal finance geek.  When he's not lurking in coffee shops in Portland, Oregon, you'll find him in the Pacific Northwest's great outdoors.   James has a masters degree in Sociology from the University of Maryland at College Park and a Bachelors degree on Sociology from Earlham College.  He loves individual stocks, bonds and precious metals.