Raising a family is expensive. There are so many things that children need and they grow fast, which can put a dent in anyone's wallet. However, if you establish a budget and are willing to shop around and become resourceful, you can keep the focus on the enjoyment of having a family and avoid the money pitfalls that can follow.
Borrowing Money
When first starting out with young children, many people initially have a tight budget, wherein if anything out of the ordinary comes along like a hospital bill or a car repair; it can upset its delicate balance. Luckily, you can contact your local bank and apply for a personal loan to help you climb over the hurdle. Unfortunately, if you've made even a couple of your monthly payments late, a traditional bank may not be a viable option. The good news is that there are many other places you can go with less stringent guidelines for borrowing money such as online personal installment loans, Or better yet, try borrowing money for the short term from a family member and avoid the interest entirely.
Saving Money on Children's Essentials
Children grow at a very fast rate during the first few years and because of this they go through a lot of clothing, outerwear and shoes. Finding the best deals on children's clothing and finding high-quality items is important. Lucky for you, the internet provides you with an easy way to shop around for new and gently used items at the best prices. Take the same approach with their furniture. If you have a tight budget, check out a consignment shop or go online to sites like Craigslist where often people just want to unload things they no longer need and are willing to sell them very cheap.
Ways to Save on Your Monthly Bills
With the deregulation of utilities, you now have the option of shopping around for your gas and electric suppliers. Take your bills out and review each one. Then, look up other companies in the area and check their rates.
Cable and cell phone service are two of the most expensive supplements to a household budget. A cable bill on its own can run over a few hundred a month. If you need to trim your bottom line, this is a great place to start. Thankfully, there are other ways to enjoy many programs using other services like Netflix, Hulu and Amazon, for a fraction of the cost of cable. Your cell phone is important and necessary especially in the event of an emergency away from home. The good news is that many companies are now vying for your business, and this is a good thing for you.
Saving for Big Ticket Items
There's nothing wrong with wanting nice things. However, taking on additional debt to buy them is not something that's in your best interest. If you want a new television or a new bed, save up for them the old-fashioned way and pay cash. This way you won't have another obligation each month and you won't pay any more than the actual cost of the item. It's a win across the board.
Paying Down Debt
It's easy to rack up debt when you raise a family. So, it's also important to keep your debt in check. Avoid putting anything on a credit card or taking out an unnecessary loan for things you don't need. For example, if you have accumulated debt on credit cards focus on paying off the one with the highest interest rate first. If you have a car loan, consider refinancing to reduce your monthly payment.
Raising a family is a wonderful time for parents with many joyful moments. By living within your means and shopping around for the best deals, you can keep the focus on enjoying the time with your family and not stressing about your finances.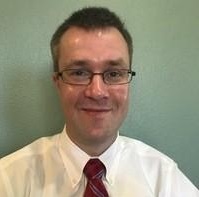 James Hendrickson is an internet entrepreneur, blogging junky, hunter and personal finance geek.  When he's not lurking in coffee shops in Portland, Oregon, you'll find him in the Pacific Northwest's great outdoors.   James has a masters degree in Sociology from the University of Maryland at College Park and a Bachelors degree on Sociology from Earlham College.  He loves individual stocks, bonds and precious metals.