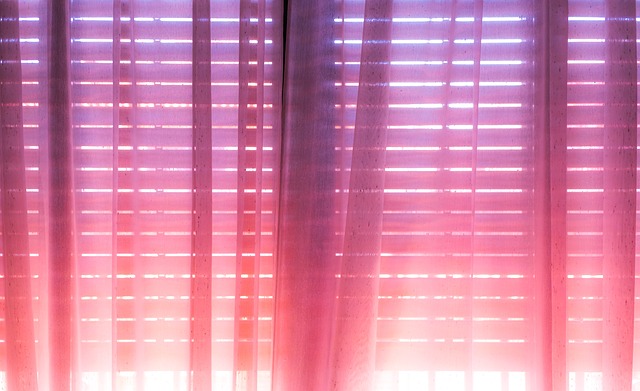 Window treatments not only bring beautiful style to your home, they also offer necessary privacy. However, when you start looking for window treatments, you might find they're out of your budget. If this is case, consider a few of these top ways to save money on your window treatments.
Turn Rod Pocket Curtains Into Grommet Curtains
Rod pocket curtains have sewn-in pockets at the top of the panel for the curtain rod. On the other hand, grommet curtains have large grommet openings where the curtain rod slides through. Although rod pocket curtains are often less expensive than grommet curtains, they're also not as easy to open and close as grommet curtains. However, by simply attaching clip rings to the top of rod pocket curtains, you can pay less for your curtains and still enjoy the convenience of curtains that are easy to open and close.
Make Your Own Roman Shade
If you have a small window in your bathroom or kitchen, a Roman shade offers a sleek and elegant look. However, if you browse for Roman shades, you'll likely find them ranging from $65 to $75. Luckily, it's possible to make your own Roman shades with very little sewing involved. You'll need fabric that's about 2 inches wider than your window on both sides. You can create the hems using adhesive tape and use hot glue to attach ring tape. After you've threaded nylon cord through the ring tape, you can hang the shade using a header board.
Create Your Own Blackout Curtains
Blackout curtains offer many advantages. They can block out streetlights so you get better sleep at night. Additionally, they can keep the sun from beating in your windows and making your HVAC system work harder, which increases your heating and cooling costs. Luckily, it's very simple to make your own blackout curtains. You can either buy blackout panels that clip directly on your curtains, or you can buy black fabric and sew it on your curtains.
Consider Shutters
If you want something unique for your window treatments, consider installing exterior shutters on the inside. You can sometimes find old shutters at flea markets or antique stores. Brighten them up with a fresh coat of paint to match the interior of your room. Then simply attach them to the sides of your windows. If you'd like them to open and close like real shutters, all you have to do is hang them using hinges.
Get Creative With Your Curtains
The nice thing about curtains is that you can make them from nearly any type of fabric. You can pick up some drop cloths at the home improvement store and embellish them with paint or other fabric. To get a funky look in your kitchen, consider hanging burlap coffee sacks as a window topper. You can even sew long pieces of clearance fabric into panels to create a one-of-a-kind and inexpensive curtain.
With a bit of creativity, you can save money on your window treatments and create beauty and style that's unique to your home.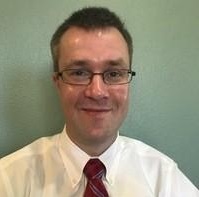 James Hendrickson is an internet entrepreneur, blogging junky, hunter and personal finance geek.  When he's not lurking in coffee shops in Portland, Oregon, you'll find him in the Pacific Northwest's great outdoors.   James has a masters degree in Sociology from the University of Maryland at College Park and a Bachelors degree on Sociology from Earlham College.  He loves individual stocks, bonds and precious metals.