Workers have a universal right to work in safe conditions. It's the duty of the business owners and their managerial staff to fulfill this right by prioritizing safety in the company's day-to-day operations. There are plenty of ways to accomplish this, so finding the best strategies that fit the company's profile is highly important.
Workers that are treated well and furnished with a good work-conducive environment are in their best condition for their jobs. Essentially, workers are the backbone of any business. If they're in poor shape, the business naturally suffers.
Use clear signs and labels
The strategy might sound trivial, but having proper warning signs and labels in the workspace can contribute significantly to its safety and orderliness. This is vitally important for high-risk workplaces, like certain construction and manufacturing industries, as one small mistake can lead to a major accident.
The last thing any enterprise wants is a workplace-related injury or worse – death. Setting up the correct signage can be the difference between a prevented accident, or an injury sustained in the line of work. Workers need to be reminded regularly of the protocols and hazards, and signs are a great way to reinforce that task.
Devote resources to employee health care
An employee's morale and health play a big factor in their productivity at work. Many scientific studies have come to the same conclusion that healthy workers usually make the best workers.
A practical way to approach health care is to provide regular medical check-ups for the workforce. It can be a cost-effective, preventive measure to ensure that the workers are always in shape for work. Screenings for work-impairing substances, via marijuana urine tests and the like, can also be employed to further improve workplace conditions.
Prepare for emergencies and conduct drills
Disasters like earthquakes and can't be predicted, but they can be prepared for. Physically preparing the workplace for unpredictable emergencies is the first step to this end. Readying the workers through seminars and drills is the next step afterward.
The managerial staff must have properly crafted guidelines for employees to follow during accidents and emergencies. An evacuation plan should be part of these guidelines, just in case the worst case scenario unfolds.
Investigate accidents and keep records
Unraveling the causes of accidents is part and parcel of accident prevention. It's important to find out the details of a particular incident and work on improving the workplace so that the chances of a recurrence are diminished.
Keeping records is also part of the investigation, and is a legal requirement for businesses in certain countries. For example, the United States Occupational Safety and Health Administration requires employers with more than 10 employees to keep a tally of serious work-related injuries and illnesses. Minor injuries that can be handled with a first aid kit are not part of the record.
Wrapping Up
It's the legal and ethical duty of a business owner to secure a safe working space for the workers. It's also in the interest of the business to promote the safety and wellness of the workers. The most productive employees are generally the ones that are happy and healthy.
Businesses must be ready to invest resources into making sure these goals are successful. The cost of investment may not be trivial and can be a challenge especially for new enterprises. The rewards, however, of a stronger and more productive workforce can easily overturn the financial stake.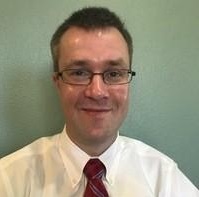 James Hendrickson is an internet entrepreneur, blogging junky, hunter and personal finance geek.  When he's not lurking in coffee shops in Portland, Oregon, you'll find him in the Pacific Northwest's great outdoors.   James has a masters degree in Sociology from the University of Maryland at College Park and a Bachelors degree on Sociology from Earlham College.  He loves individual stocks, bonds and precious metals.