There's nothing like having a family pet. But, when welcoming a furry or feathered family member to your home, you must take extra measures to ensure they are living in a healthy and pet-friendly environment.
Just as having good indoor air quality is important to humans, it's also important for your pets. You'd be surprised by how dirty your air filter can get, so change it regularly to ensure your air conditioner is blowing clean air in your home. Additionally, aerosol sprays are hazardous to birds, so never spray around them. Avoid using softwood shavings in your hamster's cage, as they emit dangerous fumes that are deadly to your fur baby.
Many objects may look like toys to your pets, however, they can be dangerous — or even deadly. Store rubber bands, ropes, holiday lights, and medicine out of reach or in cabinets to eliminate curiosity and harm. While chocolate may be delicious to humans, it hazardous to dogs and cats, so don't leave it out on the counter or table. You can also avoid nosy sniffers from getting into food by using childproof locks.
When it comes to the outdoors, we all love looking at a beautifully landscaped yard. However, be mindful of what you're using to keep the grass green and weeds at bay, as fertilizers and plant food can be toxic to animals. If you've just fertilized, keep your pets inside. And once you've finished your yard tasks, store everything in sealed containers and out of reach.
Keep your precious animals safe by taking a few extra measures to ensure your home is as pet-friendly as possible.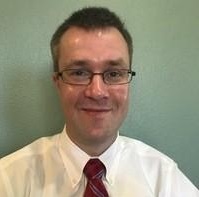 James Hendrickson is an internet entrepreneur, blogging junky, hunter and personal finance geek.  When he's not lurking in coffee shops in Portland, Oregon, you'll find him in the Pacific Northwest's great outdoors.   James has a masters degree in Sociology from the University of Maryland at College Park and a Bachelors degree on Sociology from Earlham College.  He loves individual stocks, bonds and precious metals.