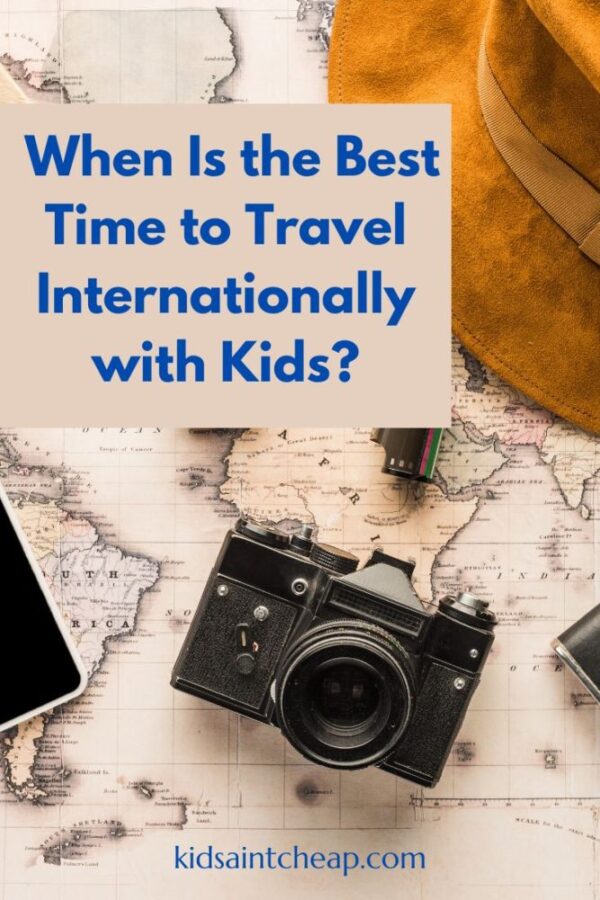 Our family recently returned from an 11-day trip to Japan to visit family. The trip was my third visit to Japan, but it was the first for our children — ages 19, 14, and 13. While we have traveled extensively with them throughout the United States, they have never been to a foreign country. After the trip, my husband and I discussed the best time to travel internationally with kids. We decided the answer depends on your children's temperament and your flexibility.
Should You Wait to Travel Internationally Until Your Kids Are Older?
We wanted to make the trip to Japan for quite some time, but we couldn't imagine such a long journey when our kids were little. We were planning a trip for February 2020, when our kids were 16, 11, and 10, which I think would have been the best ages to travel internationally with kids. However, COVID hit, and we had to cancel our trip. As soon as Japan opened back up, we made our plans.
Benefits of Traveling with Kids 10 Years Old and Older
Now that we've experienced taking a large international trip with our kids, we decided that kids over 10 are the best to travel abroad with for several reasons.
Require Less Stuff
When you travel with babies and toddlers, you must pack a lot of stuff—additional clothes, diapers, baby gear, etc. Our kids didn't need much extra stuff. We each brought a carry-on for the five of us to use during the plane trip. We only brought three suitcases total, so we traveled light.
Can Participate in Planning
Older kids can participate more in planning the trip. Our kids all researched and decided what they wanted to see, and then we voted on the choices. We could choose from activities geared toward adults as well as activities geared toward kids because our kids could do either. When you travel with younger kids, you're confined to activities that cater to children.
Can Better Handle a Long Flight and Jet Lag
Our travel time was 24 hours straight. During that time, we had an hour-long drive, a 1.5-hour flight, a six-hour layover, a 12.5-hour flight, and a one-hour train ride. It was grueling for us, but it would have been much more difficult with younger kids.
Can Learn More
I think traveling with kids at any age is important, but when kids are younger, they don't remember the vacations as well. An international trip requires a great deal of planning and is costly. Because we made this trip when our kids were in their teens, they are more likely to remember than if we had taken them when they were under ten.
Final Thoughts
Plenty of people travel internationally with young children. However, for our family, my husband and I decided the best time to travel internationally with kids is when they're ten or older.
Read More
Best Travel Crib for Twins? Hands Down It's the Joovy Room²
Amazing Reasons to Travel with Your Children
How to Travel with a Kid Who Isn't a Great Traveler
Melissa is a writer and virtual assistant. She earned her Master's from Southern Illinois University, and her Bachelor's in English from the University of Michigan. When she's not working, you can find her homeschooling her kids, reading a good book, or cooking. She resides in Arizona where she dislikes the summer heat but loves the natural beauty of the area.