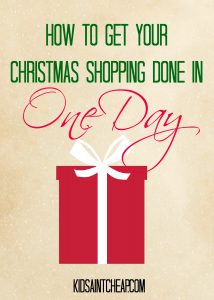 Do you hate the thought of shopping for almost a month? Would you rather get all of your shopping done in one day?
If so, you're in luck!
You can not only get all of your Christmas shopping done in one day but you can also save a ton of money while doing it. Here's how to get started.
Know Who You're Shopping For
To make things as easy and as stress free as possible you have to know who you're shopping for, what kind of gifts they would love, and how much you can spend.
Start with your gift recipient list, a few gift ideas, and a budget.
Once you have that mapped out you're ready to get down to business!
Shop Online and Do This…..
With your list right beside you visit Chippmunk to begin your shopping.
Once you visit the site you'll see this:
Now you can choose a retailer, department, and budget for the first person on your list. Once you enter that information Chippmunk will pull up all the deals that fit your criteria. You can not only get great deals by doing this but you'll also be able to get more gift ideas! This is especially great if you were stumped for ideas to begin with.
Use Online Promo Codes
Don't buy anything online without first looking for a promo code. During this time of the year all of the retailers are majorly competing so you better believe that there's a coupon code for you to use!
You should also look for retailers offering free shipping.
Get Your Shopping Done in One Sitting!
Really it's not that hard to get all of your Christmas shopping done in one sitting. As long as you have your list right beside you all you need is an hour or two to scope out deals. The best part is you don't even have to leave your house.
Win a $500 Visa Gift Card!
And now, to make your money go farther we've partnered with Chippmunk to give one lucky winner a $500 Visa gift card!
This giveaway is open to residents of the United States and will end at 12:00 am on 12/15/14. You can enter the giveaway through the Rafflecopter widget below and the winner will be chosen at random. See the rafflecopter for terms and conditions for more info.
Good luck and Happy Cyber Monday!