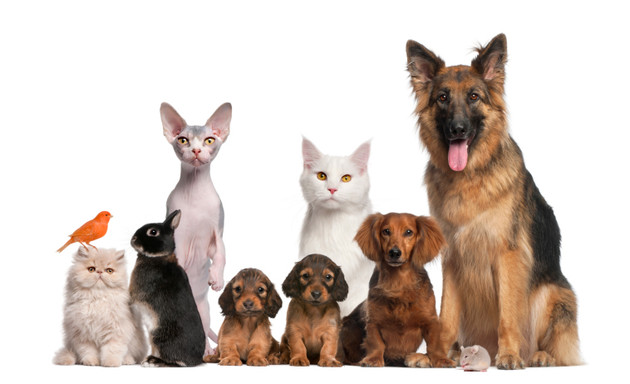 Kids have a way of asking for things that don't come cheap, but fortunately there are some cute exceptions: free pet adoptions.
This year, humane societies across the U.S. are offering free pet adoptions on August 19, and including some $200 worth of free pet services with the deal.
The free pet services typically include free spaying or neutering, vaccinations, a voucher for a free first visit to a veterinarian and a coupon offering a one-time discount on pet supplies at a participating retailer.
All of this has been coordinated across the country by a group called Clear the Shelters, which publishes a map of participating humane societies posted online on its website.
Even More Free Pet Adoptions
Numerous participating shelters are extending the promotion throughout the entire weekend. Others have additional free adoption dates throughout the year, based on whenever local supply verges on exceeding facilities' capacity.
Spring and summer are common times of the year for free adoptions – based on prevailing patterns in puppy and kitten births along with when people typically relocate to homes that don't allow pets.
For all of these reasons, about 6.5 million animals enter shelters each year, according to the American Society for the Prevention of Cruelty to Animals. About 3.3 million them are dogs and 3.2 million are cats.
Help Rein in Overpopulation
Like their names suggest, humane societies strive to prevent cruelty to animals by addressing overpopulation – from sterilization to finding homes. Unfortunately, the number of animals who enter shelters exceeds the number who are adopted.
Each year, roughly half of the animals who enter shelters each year are adopted – 1.6 million dog and 1.6 million cats this past year. Another 710,000 million animals turned out to be strays who got returned to their owners.
No one likes to talk about what happens to the animals who don't get adopted – even at shelters that have no-kill policies. And that's why we hope to see continued growth in free pet adoption days. It's can be cheaper in the long run for shelters to give more pets away than have to allocate resources to euthanization.
Fortunately, adoptions and returns to original owners has driven down the euthanization rate from 2.6 million in 2011 to 1.5 million in the most recent year tallied as of this writing. Even among animal shelters with no-kill policies (like San Francisco), some pets are still put down due to failing health or behavioral problems.
The Best Gift You Can Give Your Family
Let's steer this article back toward happy things, shall we? Adopting pets benefits society in addition to your family. This is one of the cheapest and longest-lasting gifts you can give your family.
Free adoptions represent cost savings well beyond the $100 to $200 you might pay to adopt a pet at other times during the year. It costs considerably more to buy them from a pet store and substantially more from a breeder – the latter putting even four-digit price tags on them.
We wish that the cost savings would inspire more people to adopt than buy from breeders. Ultimately no pet is free because you still have to feed them and provide at least a minimum of medical services.
One estimate puts the total first year cost of owning a dog at $1,270 and a cat at $1,070 – thereafter annual costs for both typically run about half that. In multi-pet households it can be even more affordable per animal due to economies of scale.
We Already Own Pets
Over two thirds of U.S. households already have at least one pet. As many as 47% of U.S. households have at least one dog and up to 37% of them have at least one cat, says the ASPCA.
The American Pet Products Association says that 34% of dogs are purchased from breeders, while 23% of dogs and 31% of cats are obtained from an animal shelter or humane society. By contrast around 27% of cats are acquired as strays.
Interestingly, about 40% of dog owners and 46% of cat owners learned about their pets through word-of-mouth, according to APPA. While the organization's survey results don't spell out whether the word-of-mouth scenarios were free adoptions or discounted sales, the implication is there.
Foster Pets
And that leads us to one other great way to obtain free pet adoptions year-round: foster-to-adopt. This might be one of the best-kept secrets among shelters – foster kittens or puppies and then if you decide you want to make a permanent home for any of them, the shelter usually waives the adoption fees.
Best of all you don't have to choose between temporary fostering and permanent adoption – you can do both. And you can continue to foster new incoming animals even after adopting. This is a great option for households that already have pets and want to help out with overpopulation in their respective areas.
Bringing home animals from your local shelter can help instill values in your children surrounding compassion, thrift and responsibility. When you stipulate that your kids care for the pet, the learning can be profound. And watching them grow up with pets is priceless.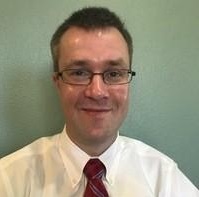 James Hendrickson is an internet entrepreneur, blogging junky, hunter and personal finance geek.  When he's not lurking in coffee shops in Portland, Oregon, you'll find him in the Pacific Northwest's great outdoors.   James has a masters degree in Sociology from the University of Maryland at College Park and a Bachelors degree on Sociology from Earlham College.  He loves individual stocks, bonds and precious metals.