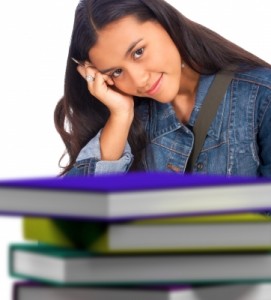 Just because your children don't wear diapers anymore doesn't mean you won't stop thinking of them as "your babies." This is why, for many parents, the experience of having their teenage kids move out of the house and into the dorms can be a source of anxiety. After all, you won't be there to make sure they have access to nutritious foods, get plenty of rest and stay away from those "bad influences" every parent fears.
For easy transition, we've put together a shortlist of ways parents can use to assist the students adjust to college life away from the nest.
Send a Little Love & Care
Being a short drive away from your student's campus is a luxury not all parents have. Luckily, sending a little slice of home is an easy way to remind your child that you're thinking of them. Homemade baked-goods, clothes, knick-knacks or homely keepsakes are all great options to include in your student's care package. If you're not a master baker or maybe bogged down with work, have no fear! Companies that sell dorm stuff, like OCM, can send your student care package—and you can even include a handwritten note.
Set a Skype Date
Keeping an open line of communication is pivotal with college students. Text messages are good for short messages, but an even better option would be video chatting through Skype. This way, you not only get the chance to have in-depth conversations better than texts, emails, or regular phone calls.
Fund School Activities
Campus-based school activities is a great way for students to blow off steam, get their mind off of classes for a few hours, and meet new friends. Encouraging your student to find an activity and financially support their choice is an ideal way to make sure they are taking steps to settling into their new life. This will provide them with a sense of closeness and community right off the bat, something that is especially valuable when attending a school that has thousands upon thousands of students.
Plan Visits
Physically checking up on your children and spending time with them is an even better way to help them adapt to their life as a college student. While everyone likes surprises, surprise visits won't always be met with the enthusiasm you may have been expecting. It's in everyone's best interest to make sure the visits are planned at least a week in advance. This way, your budding adults will have time to prioritize their school work and weekend activities (maybe even clean up their dorm room if you're lucky).
Students may feel homesick, especially if it is the first time they have been away from home. Giving the students their freedom and letting them feel that they are trusted in making the right decisions is the best approach to take.
Photo Credit: Stuart Miles
How did you help your college aged kids adjust to life away from home?