Meal planning is the holy grail of the kitchen. The most organized of moms have weekly meal plans prepped somewhere between chaperoning their kids to a myriad of extracurricular activities. You can't help but wonder how they do it? How do they meal plan for a family on a budget.
But every time you try to pull a meal plan together, it seems more expensive than when you wing it. You're on a budget, so you need to stick to a reasonable cost per meal, and you'd like some leftovers for lunches. You know there has to be a better way.
Five Tips to Help You Meal Plan For A Family On A Budget
1. Start By Cleaning Out Your Fridge
Before you start your meal plan for the week, open up your fridge, freezer, and pantry. Notice what leftovers you have and plan a meal based on those items. You'll probably find you have all or most of the ingredients you need for an entire meal. 
This process kills three birds with one stone. One, it allows you to clean out your fridge. Two, you're less wasteful of the food you've purchased. And three, you can save on your weekly grocery shopping. It's a win-win-win.
2. Rotating Menu of Quick Meals
Make a list of 4 or 5 meals that your family likes and that can be made super quick. For example, every member of my family will eat pizza, anytime, anywhere. As such, there are always 4 or 5 frozen pizzas in our freezer. Other quick and easy dinners include spaghetti and meatballs, grilled cheese and tomato soup, chicken alfredo, and cheeseburger casserole.
Once you have your list complete, always make sure you have the ingredients for these meals on hand. The best practice is to buy them in bulk when they go on sale. Rotate one or two of these meals into your meal plan for the week for an easy, budget-friendly option you know your family will eat.
3. Change Your Life Chicken
The first time I read about Change Your Life Chicken from Kendra Scott of The Lazy Genius – I didn't think I'd like it. But it seemed so simple that I decided I'd give it a shot. And guess what? I not only liked it, but I loved it.  It's now a staple on the rotating meal plan in my house.
It's inexpensive because it uses chicken thighs, it's easy to make, super simple to clean up, and uses up any leftover vegetables in the fridge. Another good thing about it is the ability to change it up based on what your family likes, or to add variety from what you had last week.
Check out the recipe here and incorporate a version of Change Your Life Chicken into your meal plan once a week. It'll change your life!
4. Breakfast for Dinner
Who doesn't love pancakes and bacon for dinner? Breakfast for dinner is a great budget-friendly meal to incorporate into your meal plan once a week. It's also a good meal for your kids to help out with. They can mix the pancake batter, or whisk the eggs for omelets.
I typically make breakfast for dinner on Sunday nights. We always nap after church so don't like to eat a heavy meal in the evening.  Breakfast for dinner is is a fun, light meal to whip up together as a family and close out the weekend with.
5. Purchase Budget Meal Plans
If you're not a creative cook and struggle to pull meal ideas together, consider buying one. Meal plans for sale are are crafted with intention. They pull together similar ingredients so are often budget-friendly and the cost is typically minimal because they're prepared by seasoned experts.
Some of my favorite meal plans are $5 dinners, MyFreezEasy, and Momables. If you're interested in taking an online course, I highly recommend Erin Chase's Grocery Budget Makeover.  I personally took this class and was able to immediately apply some of the concepts to my budget. (contains affiliate links)
Do you have any tips for planning your meals on a budget? Share them in the comments below.
Read More:
The Importance of Family Dinner and How to Bring Back This Tradition
My Favorite Resources to Use When Cooking For My Family
Good Eating As A Parent Is Easier Than You Think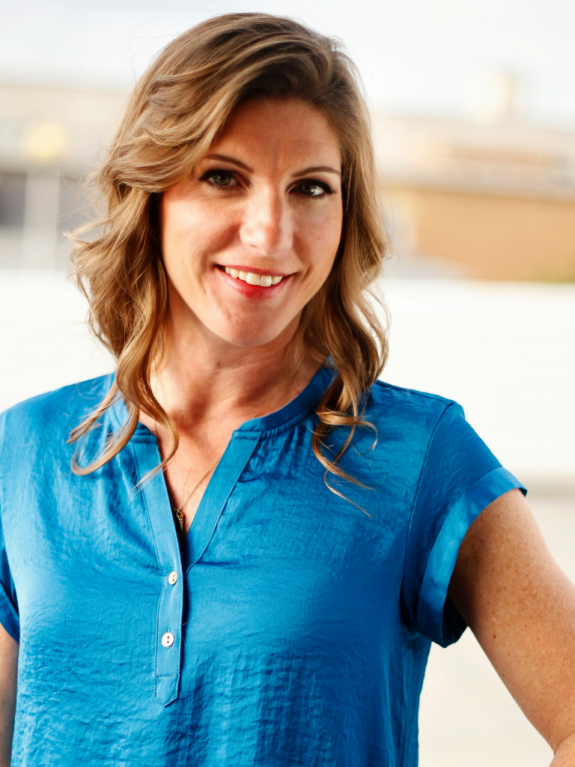 Kate Fox is a former CPA, with twenty years of experience in public accounting and corporate finance. Born and raised in Alaska, Kate is currently based out of southeastern North Carolina.  She loves coaching others on personal finance and spends her free time traveling with her family or relaxing by the pool with a good book, probably about money.