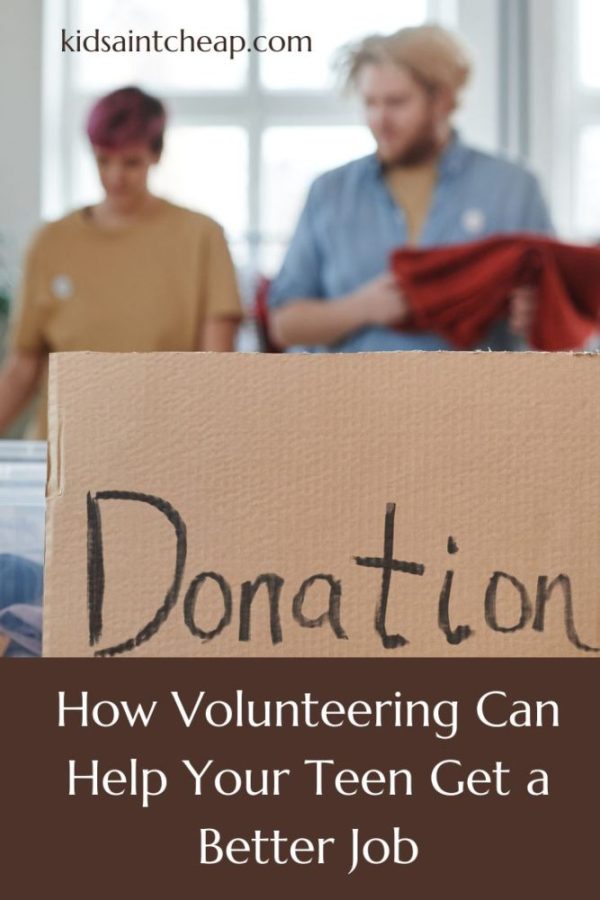 Many kids avoid volunteering because they don't want to spend their time doing something for free when they could instead work and make money. I understand that because, as a teen, I never volunteered. Instead, I worked typical teen jobs at places like our local pizza parlor and McDonald's. However, as my oldest child recently demonstrated, volunteering can help your child get a better job.
My Son's Volunteering Experience
My husband and I didn't want our son to get a job during high school. Instead, we wanted him to focus on his academics so he could hopefully get a scholarship to college. (That plan worked; he got good grades and a college scholarship.)
However, he was eager to get out of the house and do something, so he volunteered a lot. One summer, he volunteered at our local library for the kids' summer reading program; he won an award for the most hours volunteered of any volunteer.
The following summer, he volunteered as a helper at a science and technology camp for elementary school kids. He worked five days a week all summer long. Then, during winter break, he volunteered at that camp again.
How Volunteering Can Help Your Child Get a Better Job
This summer, our son was ready to get a job. He applied to several places and got interviews at two places—as a dishwasher at a local restaurant and a children's museum. Luckily, he got both jobs, too.
I'm sure he got the job at the children's museum because of his copious volunteer experience. Otherwise, he would have had to take the entry-level dishwasher job. There are many benefits of the children's museum job over an entry-level fast-food job that most teens get:
Daytime hours (He only has to work between 9 and 5.)
Retirement benefits (The museum requires him to set some aside for retirement, and the business matches his contributions. This is an excellent benefit that most teens don't have access to.)
Gaining experience for future jobs. (As someone interested in history, he's building his skill set at this job. It likely will help him get an even better job in the future.)
Help Your Child Selectively Choose His Volunteer Experiences
If you want to help set your child up for a good entry-level job, help your child selectively choose his volunteer experiences. For example, if he'd like to work at a veterinarian office, encourage him to get volunteer experience with animals.
If she'd like to teach in the future, encourage her to volunteer with children. Or, if she would like to work with adults, she could volunteer at a literacy program.
Final Thoughts
Volunteering allows your child to give back to the community and feel good about herself and her efforts. However, volunteering can also help your child get a better job, especially if she volunteers in the field she would eventually like to work in.
Read More
4 Strategies to Lower the Insurance Premium for a Teen Driver
What Should Teen Drivers Contribute to the Expense of a Vehicle?