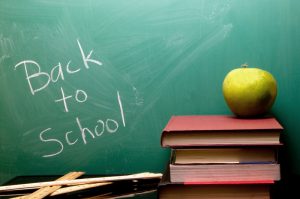 When choosing a new home, the local school district can make or break the deal for many parents. You can find your dream home, but if the local schools are inadequate, it's not worth sacrificing your child's education for it. Before making such an important decision for your family, you will want to make sure you're moving into the best school district available.
This can be done by following a few simple tips.
Check School Ratings
Checking the area school's ratings can be quick and easy. It only takes a few minutes of online searching to find the answers you are looking for, but what exactly do you want to find? Test scores are an excellent way to judge schools within the district. Schools are rated by numbers one through five. Five is excellent, and you want to look for this rating. A five is easy to achieve, so if a school is falling short, it could be a sign of underlying problems. Look into personal ratings as well. Websites such as Rate My Teacher post ratings that high school students give their teachers. The site is free to view.
Look Into Crime Statistics
Be sure to check out the crime statistics for the neighborhood. There will be obvious signs of a high crime area like barred windows and multiple sex offenders nearby that we all think to check for, but you may want to investigate a little further. There are many online sites that list neighborhood crime rates for you. Your family's home security should be your first priority.  Local law enforcement agencies also have important information on their websites. Don't forget to look on the local news station's site too.
The Educational Approach Used
Does the school district model their work after a certain educator? Many districts follow specific models of education such as the Montessori Method, Dr. Mel Levine's All Kinds of Minds, or Dr. Howard Gardner's Multiple Intelligences. They may follow philosophies like Waldorf, Reggio Emilia, or Montessori. Research these programs to find out more about each one and if it will suit your child's needs.
Visit the Local Schools
Ask to visit the schools within the district during a regular school day. If you are denied the privilege, this is a major red flag. During your visit you will want to watch how the teachers interact with the students, other adults, and parents. Pay attention to details such as if the teacher makes sure the students understand the information. Ask yourself if the kids are focused or disruptive during class time. Visit several teachers among many grades to get an accurate perception.
Finding a Good Fit For Your Family
A school district can look fabulous on paper, but if it doesn't fit the needs of your children, that won't make a bit of difference. Find out if they offer transportation that fits your schedule and you feel comfortable with. Ask other parents about the levels of homework assigned, and find out if they offer after school programs that interest your children.
After you have done your research online and finished the footwork required to get an idea of what your school district is like, you'll be able to make an informed decision that will greatly benefit you and your children in the future.
What other tips do you have to pick the best school district possible?