We have three kids who are 16, 12, and 10.  The older two are quite social, and the younger one is introverted and prefers to be at home.  When the stay-at-home order began at the end of March, I wasn't too worried.  I thought we'd be mostly home for a month or two and then cases would be low enough to resume most normal activities.  Boy, was I wrong!  As our time at home stretched on, all three of my kids started craving social interaction.  If yours do too, here's how to help your child socialize during a pandemic.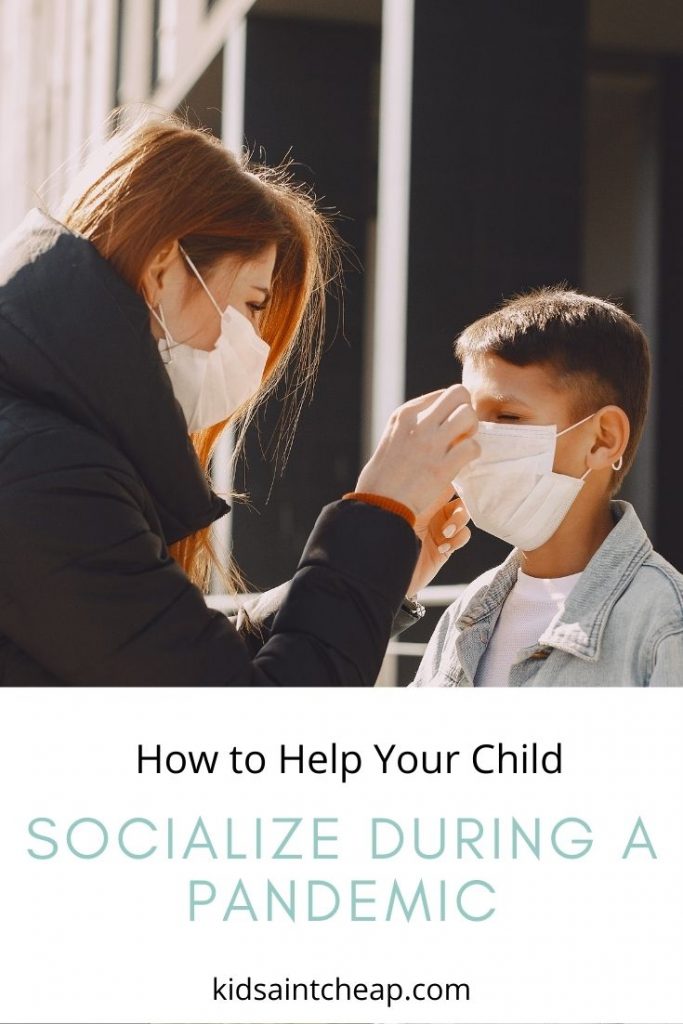 Zoom Is Your Friend
Before the pandemic, I hadn't even heard of Zoom.  Now, it's a household name.
All three of my kids use Zoom to stay in touch with friends.  There are a variety of ways they have socialized with their friends over Zoom.
Cooking Lessons
My oldest has a friend who loves to cook Mexican food for her large family.  Over Zoom one day, she cooked while my son watched and asked her questions.  He wrote down the recipe and has created the meal himself.
Likewise, your child can cook at the same time their friend is.  Even more fun, your kids and their friends can have a Chopped session.  Each pulls out three unusual ingredients, and over Zoom, they cook a meal and decide who is the winner.
White Board Games
My younger two frequently use the whiteboard feature and play games over Zoom with their friends that way.   They've played hangman and tic tac toe.  They've even drawn each other pictures and talked about them.
Board Games
Younger kids might enjoy playing board games over Zoom.  Each child would need to have the board game in his or her house and move for the other player.
Watch Movies Together
Have one person the designated movie player.  All that person has to do is share screen and then tap the tab where she has the movie set up and all Zoom participants can watch the movie and chat while watching.
While it's not quite the same as having your friends lounging on the couch with you watching the movie together, it is the next best thing considering our current times.
Meet in Person, Socially Distanced
If you feel comfortable with doing this, another option is to have your older kids meet in person.  Have them wear a mask and socially distance.  Some kids do this and play a game like hackey sack where they don't have to be really close to one another.  Other options would be skateboarding or throwing a frisbee.  Teens could also play a game of tennis or go on a socially distanced hike.  As long as they're socially distanced, wearing a mask, and outdoors, they should be good for any outdoor meet ups.
Final Thoughts
While some people have gone back to more normal activities such as work and attending schools, other families have chosen to stay mostly at home to protect people in their family who may be high risk.  If you fall into the latter category, there are still ways to help your children socialize during the pandemic.
Read More
Tips to Improve Eye Fatigue from Online School
Why the Pandemic Affected Our School Choice
What You Need to Know to Homeschool Your Child in the Age of COVID
Melissa is a writer and virtual assistant. She earned her Master's from Southern Illinois University, and her Bachelor's in English from the University of Michigan. When she's not working, you can find her homeschooling her kids, reading a good book, or cooking. She resides in Arizona where she dislikes the summer heat but loves the natural beauty of the area.